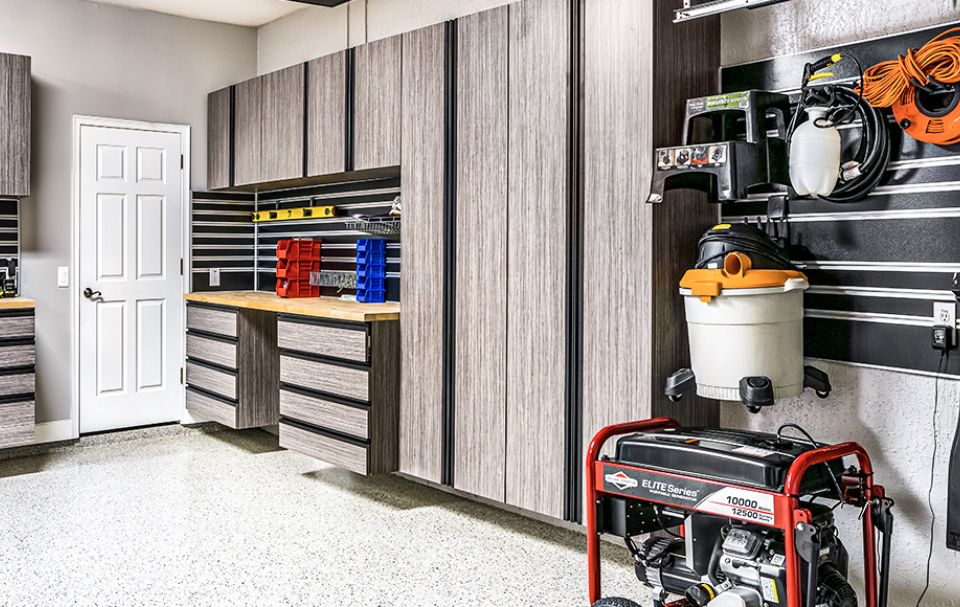 Epoxy & Polyaspartic Garage Floor Coatings in the West Houston Area
Epoxy and Polyaspartic Garage Flooring & Storage Solutions in Katy, TX and the West Houston Metro
When it's time to redo your residential, commercial, or industrial space, look no further than the team at GarageExperts® of West Houston for help. We're ready to transform your space into something you can love with the help of our comprehensive solutions, including our concrete epoxy and polyaspartic flooring systems and endless storage and organizational options.
We're locally owned and operated garage floor coating experts, backed by a national team with more than a decade of experience installing beautiful, highly effective flooring and storage solutions across the country. Plus, we back our quality products with a lifetime warranty!
Book your free on-site estimate to see how GarageExperts® of West Houston can transform your space.
Extend The Life of Your Garage Flooring in Katy and the West Houston Metro Area
Our Garage FX® epoxy and polyaspartic flooring leverages the technology behind the coatings, making it the ideal flooring solution for any residential, commercial, or industrial concrete floor. With over 140 colors to choose from, we can help you find the one that fits your style.
Our proprietary fusing epoxy primer creates a powerful bond with the concrete, developing up to three times stronger adhesion than other epoxies to prevent the coating from peeling or chipping over time. To top it off, our polyaspartic topcoat creates a seamless, glossy finish that has the durability to withstand the toughest environments. Together, the concrete floor coatings create the ideal flooring system for any space—such as garages, commercial kitchens, or warehouses.
The Benefits of Garage FX® Epoxy and Polyaspartic Garage Flooring
Welcome to GarageExperts® of West Houston, where we bring you the revolutionary Garage FX® epoxy and polyaspartic flooring system to take your ordinary flooring to extraordinary heights. Our cutting-edge garage flooring system offers a multitude of advantages over bare concrete flooring, making it the perfect choice for homeowners and businesses looking to boost the functionality and aesthetics of their space.
Some of the benefits of using our Garage FX® epoxy and polyaspartic floor coating in West Houston include:
Durability. Garage FX® flooring is built to last, with exceptional durability and resistance to wear and tear.
Stain, UV, and chemical resistant. Our garage floor coatings are designed to resist staining, UV exposure, and contact with chemicals, ensuring your floors stay in pristine condition.
Aesthetic Appeal. With an extensive selection of over 140 colors and variations, you can discover the perfect flooring option that matches your style and elevates the visual appeal of your space.
Easy Maintenance. Our garage flooring system is designed for easy upkeep and cleaning, requiring minimal effort to keep it looking pristine and well-maintained.
Improved Traction. For added safety, we offer a non-slip coating option for our flooring, providing extra traction and reducing the risk of slips and falls.
Resistant to peeling and chipping. Our epoxy and polyaspartic floor coating is built to resist peeling and chipping, ensuring your floors remain impeccable and protected for the long haul.
No matter if you have a garage, residential property, commercial establishment or industrial facility, our epoxy and polyaspartic floor coating solution is versatile enough to suit all environments. You can rely on GarageExperts® of West Houston to provide an exceptional garage flooring solution that completely transforms your space and leaves a lasting impression.
Get ready to elevate the look and performance of your floor by booking a free on-site estimate with GarageExperts® of West Houston!
Realize Your Garage's Full Potential with Custom Garage Storage Solutions in Katy and Beyond
If you're tired of navigating a pile of boxes, or you have difficulty reaching your stored items, GarageExperts® of West Houston can help. Our custom cabinets and slatwall organization systems are designed to take an empty wall and turn it into usable space that maximizes your garage storage potential. With a variety of colors and styles to choose from, we can help you design a storage solution fit to your needs.
The Benefits of Enhanced Garage Storage
Fed up with a cluttered and chaotic garage? Look no further than GarageExperts® of West Houston for tailor-made garage cabinets and slatwall systems that will keep your garage organized and your belongings securely stored.
Some other benefits of adding storage to your garage include:
More space for belongings: Our garage cabinets create additional room to store all your tools, decorations, and possessions. No more cluttered corners and cramped spaces!
Easier access to items: Our garage storage solutions make finding what you need a breeze. Say goodbye to rummaging through piles of items; everything is conveniently located and easily accessible.
Clutter-free workspace: An organized garage means you can keep your work area clean and tidy. Everything is neatly organized, allowing you to focus on your tasks without distractions.
Improved safety: Our garage storage cabinets provide a secure place to store potentially hazardous items, keeping them out of reach of children and pets. This ensures a safer environment for everyone.
Maximized usage: Garage slatwall systems allow you to utilize every inch of your space by hanging frequently used items for easy access.
At GarageExperts® of West Houston, we have the ideal garage organization solution for whatever your space needs. Say hello to a well-organized and efficient garage that you'll love spending time in. Don't wait any longer – get started today and transform your garage into a functional and inviting space you'll enjoy for years to come!
Call us to book your free on-site estimate and see how we can help you turn your garage into an organized, functional space!
Continue Reading
Read Less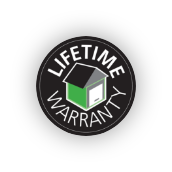 Service With A
Lifetime Warranty
We are so confident in the quality of our Garage FX Flooring Systems and storage solutions that we back them with a lifetime warranty.
Industrial Or Home Installation
GarageExperts® floor coatings are industrial strength yet designed for any type of concrete floor.
Hover over our top rated flooring options to see how they might look in your space.
Unclutter Your Space
Make the most of your space with customizable storage solutions from GarageExperts®.
Hover over our top rated cabinet options to see how they might look in your space.
American Made

Stronger Than
Concrete

No Peeling, Chipping, Or Staining

Resistant to Abrasions, Chemicals, and UV Rays

Over 140 Colors to Choose From
Get Ideas From Our Recent Work
Sep 15, 2023

Residential Garage Epoxy Flooring in Cypress, Texas

Jun 28, 2023

Residential Garage Epoxy Flooring and Cabinet Storage Solution in Bridgeland Cypress, Texas

Jun 23, 2023

Industrial Warehouse Epoxy Flooring in Brookshire, Texas