Whether you are a homeowner that is preparing your home to hit the real estate market, or you are looking to renovate instead of competing in a very competitive market, now is the time to revitalize your garage and get organized. According to real estate media company Zonda, when updating and cleaning your garage there is over a 90 percent return on investment. The garage takes up a big piece of your home's square footage. Finding long-term solutions to a clean, organized garage will not only help your sanity, but increase the value of your home.
So where do you look for garage makeovers? Contact your local GarageExperts® to get started. They will come to your home to evaluate your garage and give you a free estimate. After the estimate, your GarageExperts® representative will walk you through what makes our Garage FX® epoxy and polyaspartic flooring so unique compared to the DIY options or other

​epoxy floor coatings. For example, our Garage FX® flooring has a revolutionary fusing technology with superior adhesion strength that is three time stronger than other epoxies. This means that our epoxy is so tough that the concrete will crack before our epoxy flooring. You can learn more by clicking the link to watch a video: https://youtu.be/2u5N8VFBS_Y and check out one of our incredible before and after installations of our Garage FX® flooring at work!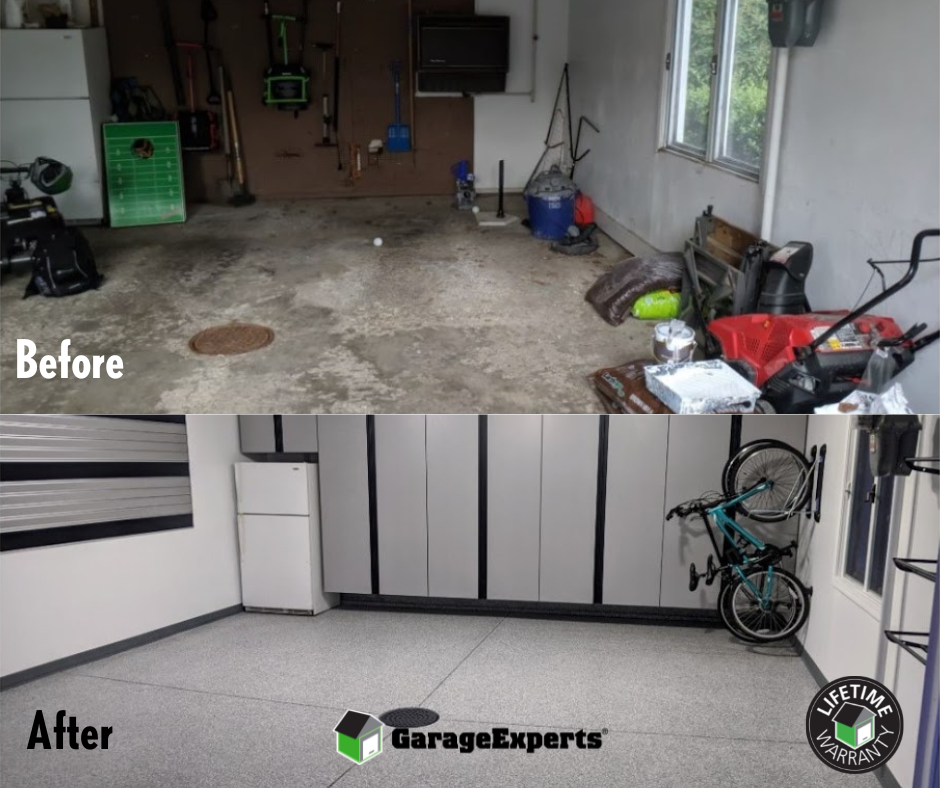 ​
But that's not all! Take your garage makeover to the next level by getting organized with GarageExperts® customizable cabinets. What makes our cabinets so unique is the customization and durability of our products. Your local GarageExperts® team will walk you through the best fit for your garage based on your specifications and needs. You will have full control of the design from where the cabinets will go to the color and style you prefer. With over ten color options you will find the style that fits your home! Click the video link below to learn how easy the whole garage makeover process can be and take a look at some recent garage makeovers. https://youtu.be/YPg75WL9248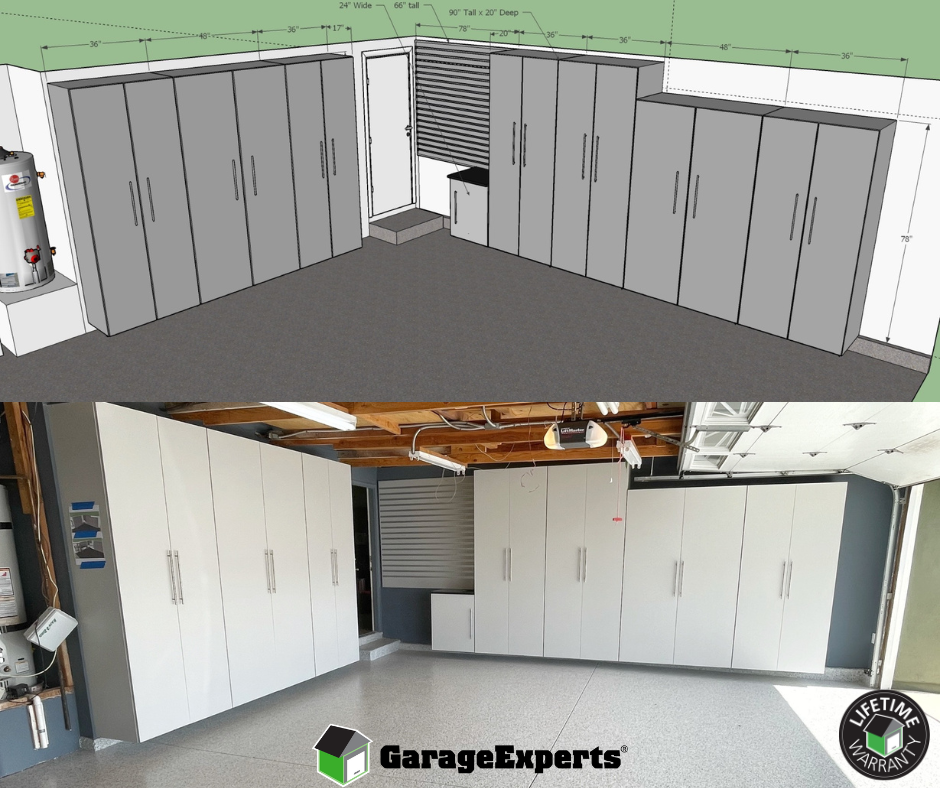 ​