Garage floor coatings are often overlooked when considering ways to protect, renovate, and safeguard your garage and its contents from the outside elements. Today, many garages remain dirty and messy, and often are not considered when renovating a home. If you are one of the 31 million auto enthusiasts in the USA*, your garage should be as important as any other part of your home. Devoted car enthusiasts spend countless hours in their garage working on and caring for their prized assets. Garage FX® Systems create a pristine environment, where style and cleanliness combine, making you want to spend even more time in your garage! This may seem out of reach like an Italian exotic supercar, but the reality is we have different coating options to make your dream garage come true!
With GarageExperts® proprietary fusing technology, Garage FX® epoxy is the perfect primer that creates excellent adhesion to the concrete. By building a strong foundation, you won't have to worry about your floor peeling or chipping over time. With adhesion that is three times stronger than other epoxies, Garage FX® is designed to last a lifetime!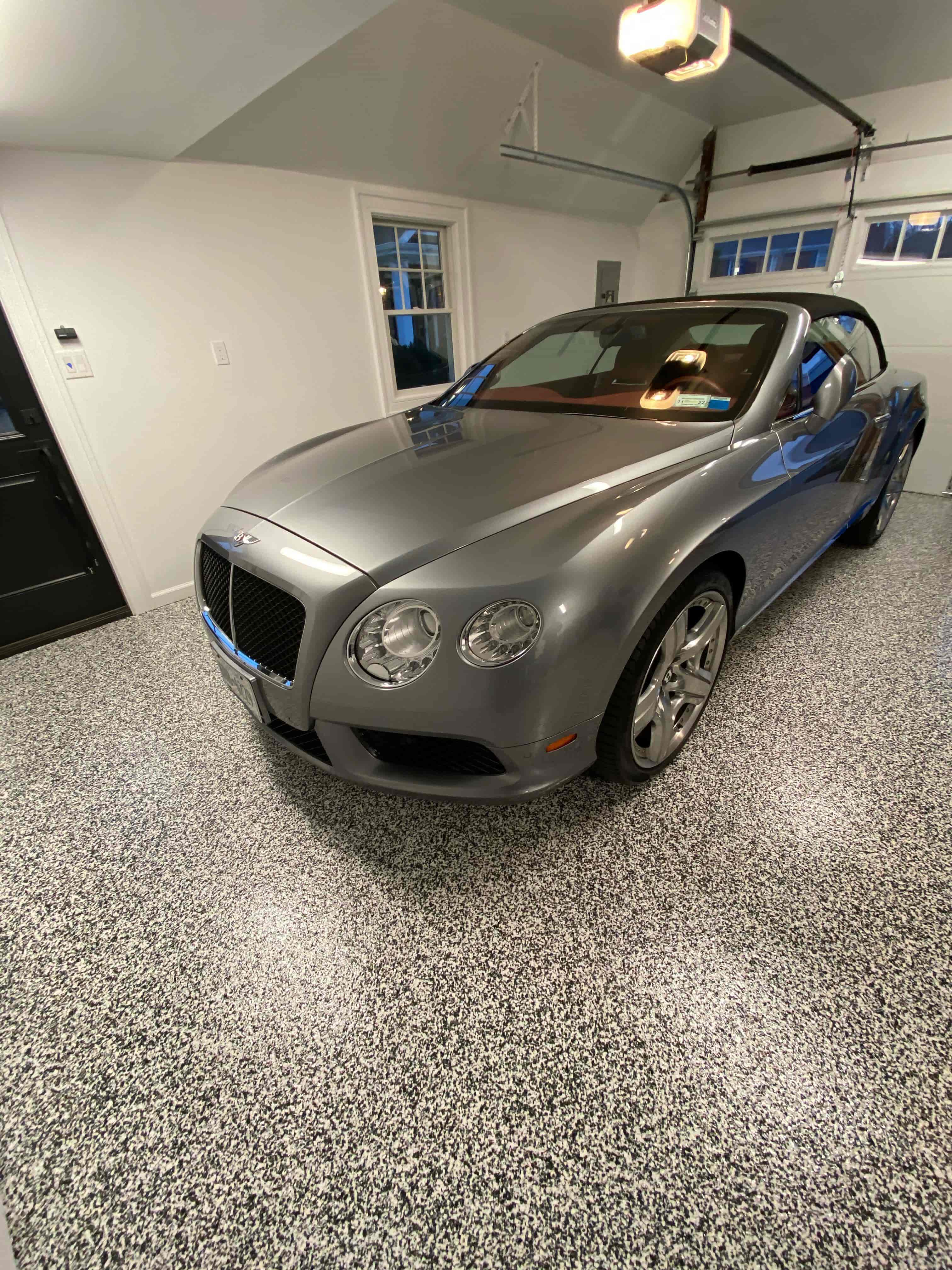 ​Next, we will install the flake color that best matches your style. With over 140 color and style choices, we're confident we can find you the perfect match. To top it off, the Garage FX® polyaspartic topcoat is applied, adding the necessary durability to withstand the daily wear and tear of your floor. Our polyaspartic coating adds the UV, chemical, abrasion, and impact resistance that your floor needs to maintain its ultra-glossy finish for years to come. When it comes to other epoxy or polyaspartic floor systems in the market, the Garage FX® System outperforms them all—from adhesion to scratch resistance—while maintaining its high-gloss finish as others fade. The best part? The Garage FX® System is backed by a lifetime warranty!
Having a showcase garage completed by GarageExperts® will make your neighbors and fellow auto enthusiast envious. Fill out the form below to contact your local GarageExperts® team today!
*Hagerty Insider 11/2020