Looking for another option to enhance the appearance of your backyard living space? Want a pool deck that is a safe space that also looks clean and matches your aesthetic? Look no further - GarageExperts® has you covered.
The Garage FX® System is durable enough to withstand all weather elements and UV exposure. Your patio will remain cooler because it will absorb less heat than traditional concrete. There are hundreds of decorative blended flake options that are available in many colors to complement any décor. This system is also available in a matte finish, providing a natural appearance that eliminates obtrusive sunspot reflections. By using the Garage FX® System, you will have a beautiful, textured surface that provides a safe, anti-slip finish.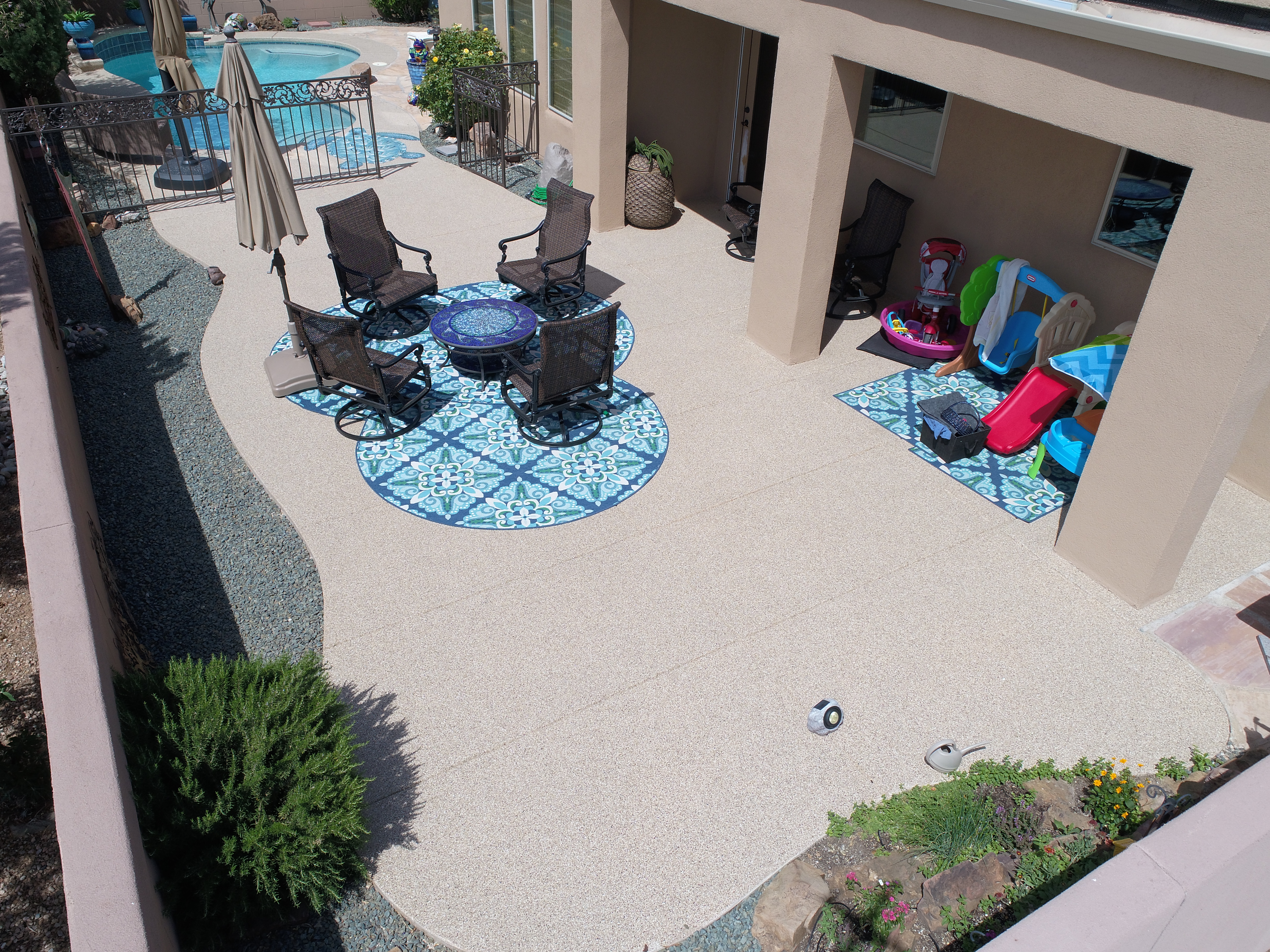 ​What makes the Garage FX® System stand out amongst its competitors is that our proprietary products will withstand up to eight pounds of moisture vapor transmission. Why is this important? Exterior concrete typically has no vapor barrier placed between the slab and soil, allowing a constant supply of moisture vapor from damp soil to transmit through the concrete surface. Many products on the market can only withstand up to three pounds of moisture. The Garage FX® System provides you with ultimate durability and peace of mind.
Let your local GarageExperts® team upgrade your pool deck with a clean and uniform appearance that's beautiful and safe.