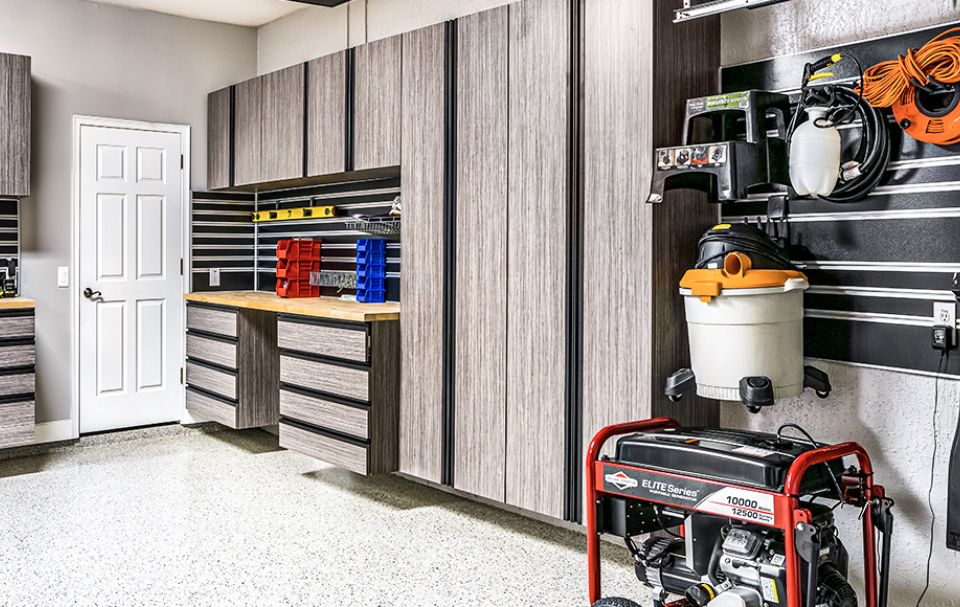 Garage Floor Coatings in Fort Lauderdale, FL
Epoxy and Polyaspartic Flooring and Garage Storage Solutions Backed by a Lifetime Warranty
GarageExperts® of Fort Lauderdale is your premier provider of residential, commercial, and industrial epoxy and polyaspartic flooring solutions in Fort Lauderdale.
As a locally owned and operated Fort Lauderdale epoxy and polyaspartic flooring and garage renovation business, we are backed by a brand that has been delivering protective flooring solutions since 2008.
Call our Fort Lauderdale garage floor coating company today at (754) 704-8920 or schedule your free epoxy and polyaspartic coating estimate online.

As a locally owned and operated epoxy floor coatings business in Fort Lauderdale, we are backed by a brand that has been delivering protective flooring solutions since 2008.
With a legacy of applying over 40,000,000 square feet of Garage FX® epoxy and polyaspartic flooring, we ensure customers are completely satisfied and back our product with a lifetime warranty for all our concrete floor coating projects.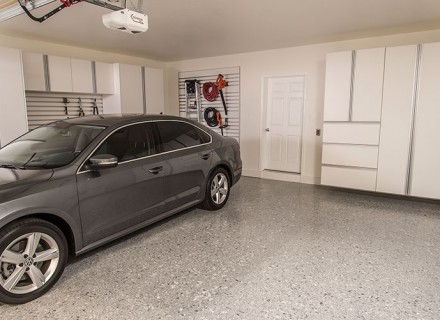 What Makes Garage FX® Epoxy and Polyaspartic Flooring The Best on the Market?
At GarageExperts® of Fort Lauderdale, we are known for creating the ideal flooring solution that requires minimal maintenance and is resistant to chipping, peeling, and fading.
Our team can install our Garage FX® epoxy and polyaspartic flooring on any concrete floor in a residential, commercial, or industrial space – a home garage, commercial car repair facility, auto dealership, storefront, and more.
Our state-of-the-art fusing epoxy primer creates an adhesion to the concrete that is up to three times stronger than other epoxies. Our polyaspartic topcoat is applied for a durable, glossy finish that can withstand the toughest environments.
Epoxy flooring is virtually indestructible and provides a durable, low-maintenance surface for many types of floors, including epoxy coated garage floors.
Epoxy flooring benefits include:
Chemical and stain resistant
Requires minimal maintenance
Provides a slick epoxy surface that is nonporous to make periodic cleanup simple
Helps eliminate dirt and dust getting trapped in cracks and crevices which otherwise can cause slip-and-fall accidents due to their slippery surfaces.
With all of these benefits the epoxy flooring system has become a popular choice in many homes and commercial settings alike.
Upgrade your floors today! Contact us online for epoxy flooring in Fort Lauderdale!
Fort Lauderdale's Most Customizable Garage Flooring
At GarageExperts® of Fort Lauderdale, we provide flooring solutions to suit any taste, from the traditional to the unique.
With a range of floor coatings with more than 140 colors to choose from, you'll be able to choose the floor coating that's perfect for your home and style.
We offer customized options for all types of flooring such as epoxy flooring, garage flooring, commercial flooring, and so much more! Our custom pattern floor coatings will allow you to create a flooring design like no other.
From single color looks to multi-color patterns, our floor coatings offer versatile solutions that can help make any space beautiful while standing up against everyday wear and tear.
Solutions to Renovate Your Garage, Basement, or Showroom
We also offer customizable garage storage solutions to help you organize your tools and belongings. Choose from a variety of cabinet and slatwall garage organization system styles and colors to create your dream garage that is designed for your storage needs.
Book your free on-site estimate to find out how GarageExperts® of Fort Lauderdale can transform your garage into a beautiful, functional space!
Upgrade Your Fort Lauderdale Garage with Durable and Stylish Cabinets
Reclaim your space and get organized with GarageExperts®! Our customizable cabinets are designed with strength, generous storage capacity, and style in mind. We custom garage cabinets in many different colors and finishes, and you'll be sure to find the perfect one for your home.
When it comes to selecting garage cabinets or shelving, longevity should be a priority. That's why GarageExperts® offers garage storage cabinets designed to last even in the toughest conditions and any climate. So you can trust that our products are built to stand the test of time, making them the perfect investment for your home!
With our experienced team at your side, you can rest assured knowing that your garage cabinets will be installed with expertise. Plus, our cabinets are designed to withstand any type of use, so you can trust that you're making an investment that will last!
Enjoy a More Organized Space with a Garage Slatwall
Tired of disorganized clutter filling up your garage? Using Slatwall for garage organization can be the perfect solution! Not only does it provide more storage opportunities in an area you may not have thought possible, but its versatility and convenience of Slatwall organization makes it easier to adjust your organizing needs as they evolve.
With GarageExperts® customizable storage solutions, you can combine cabinets and Slatwall organization to make the most out of your garage space and take things off the floor or out of storage units. We offer a range of colors to fit your style and even match your custom cabinets, so your garage can look great, all while providing top-quality organization.
Our GarageExperts® team is here to take the hassle out of storage planning and works alongside you to create a customized storage plan for you!
Maximize your garage storage solutions with GarageExperts® today! Dial (754) 704-8920 or contact us online for a custom garage cabinet and slatwall organization near you!
How long does an epoxy garage floor coating take to dry?
Epoxy garage floor coatings typically take 24-48 hours to dry, depending on the temperature and humidity of your environment. If applying it in a warm climate, it may only take 12-24 hours for the coating to fully cure. It's important not to walk on or drive over an epoxy coated garage floor until it is completely dry as this can cause damage to your new floor coating.
Reach out to our expert team for a FREE estimate today or call (754) 704-8920 to get more information about our services from our epoxy floor contractors in Fort Lauderdale, FL.
Continue Reading
Read Less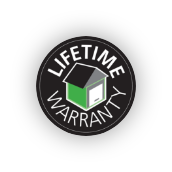 Service With A
Lifetime Warranty
We are so confident in the quality of our Garage FX Flooring Systems and storage solutions that we back them with a lifetime warranty.
Industrial Or Home Installation
GarageExperts® floor coatings are industrial strength yet designed for any type of concrete floor.
Hover over our top rated flooring options to see how they might look in your space.
Unclutter Your Space
Make the most of your space with customizable storage solutions from GarageExperts®.
Hover over our top rated cabinet options to see how they might look in your space.
American Made

Stronger Than
Concrete

No Peeling, Chipping, Or Staining

Resistant to Abrasions, Chemicals, and UV Rays

Over 140 Colors to Choose From
Get Ideas From Our Recent Work
Sep 20, 2023

Residential Garage Epoxy Flooring and Cabinet Storage Solution in Plantation, Fl

Sep 20, 2023

Residential Garage Epoxy Flooring and Cabinet Storage Solution in Plantation, Fl

Sep 20, 2023

Residential Garage Epoxy Flooring and Cabinet Storage Solution in Plantation, Fl