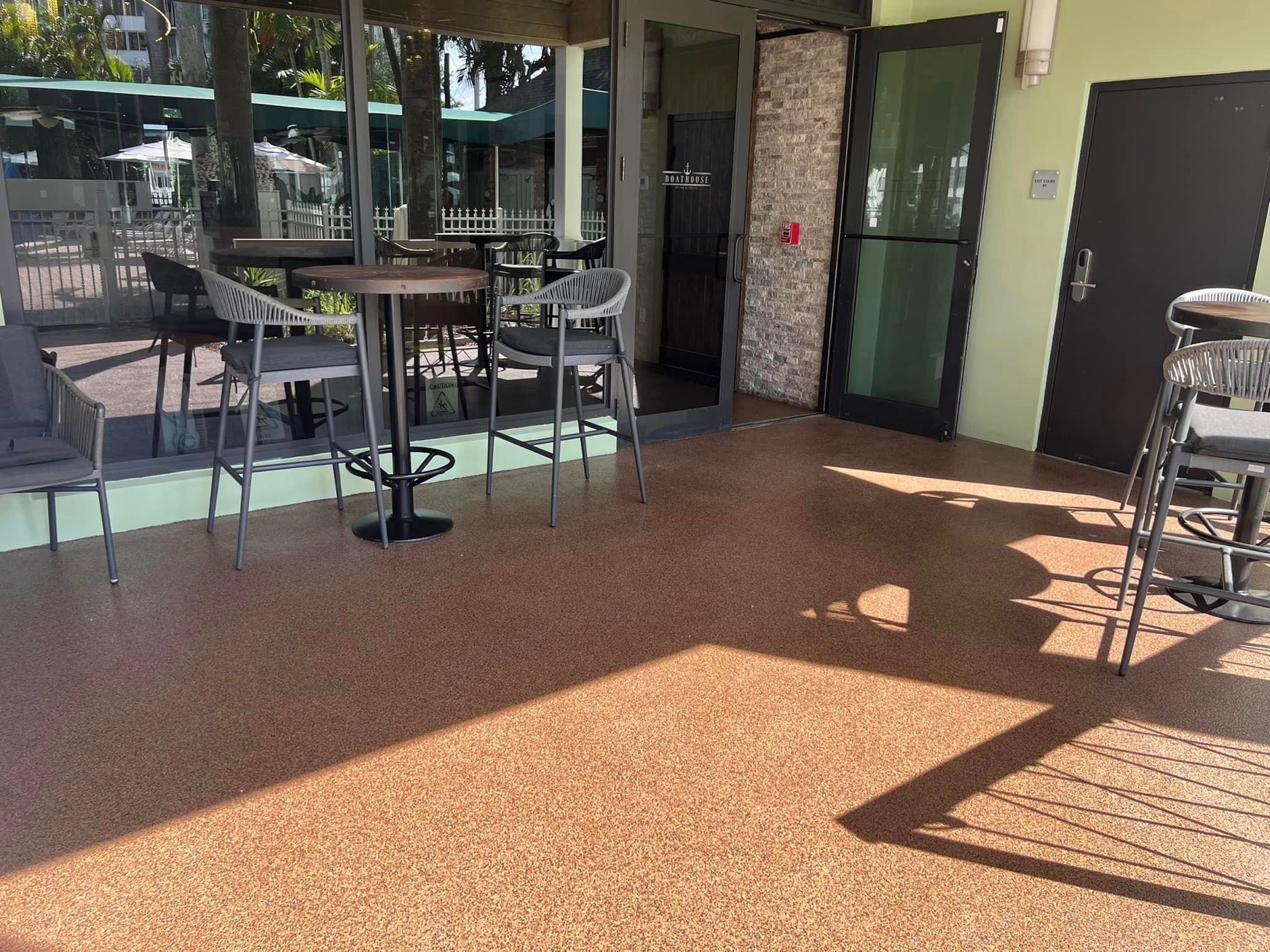 Tom Maus, owner of GarageExperts® of Fort Lauderdale in Florida, had 30 years of experience in retail management in a family-owned clothing business. He had a strong business acumen but felt he was missing something. Being very mechanically inclined and an auto enthusiast, Tom decided it was time to follow his passion. He came across GarageExperts® which would allow him to utilize his business management background while also executing his passion as a craftsman in the service industry.
In 2020, Tom attended GarageExperts® training where he learned first-hand how to install floor coatings proficiently and performed his first jobs a few short weeks later. Fast forward three years and Tom has seen steady growth in revenue and profitability. Utilizing GarageExperts® continual support, he has learned additional ways to diversify and increase his marketing which resulted in exponential growth.
One of GarageExperts® of Fort Lauderdale's installations was at a hotel that wanted a beautiful but safe flooring option in their lobby, restaurant, outside seating area, patio, and steps leading from the dock to the restaurant. The interior floor was previously coated by a local company and lacked durability and safety.
GarageExperts® of Fort Lauderdale ground the surface using planetary-driven grinders and applied Mocha pigmented FX 102 Epoxy for a tenacious bond and strong foundation. Then a 1/8-inch custom flake blend mimicking the restaurant's color scheme was applied to rejection creating a consistent finish with a custom touch. The surface was allowed to dry and then scraped to provide a flat surface, removing any jagged ridges. A high solids polyaspartic topcoat was applied for a glossy finish, easy cleanability, and superior durability. Additionally, a 30-grit anti-slip additive was incorporated into the topcoat for additional traction as well as the use of aluminum oxide in the areas exposed to weather elements for increased safety.
The owners are so impressed and happy with the outcome of the project that they are already making plans to have GarageExperts® of Fort Lauderdale redo the kitchen area as well.