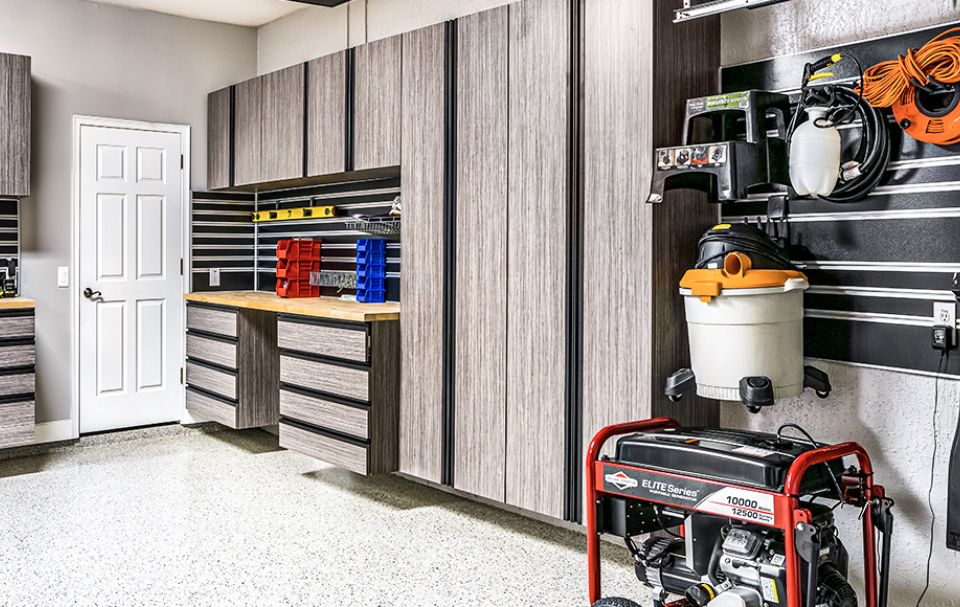 Epoxy & Polyaspartic Garage Floor Coatings in Kane County
Learn How You Can Benefit from New Garage Floor Coatings & Storage
When it's time to upgrade your garage flooring or storage, look no further than the team at GarageExperts® of Kane County for help! Our epoxy and polyaspartic concrete floor coatings and customizable storage configurations can elevate the look and performance of any space.
We're backed by the nationally respected GarageExperts® brand, which has over a decade of experience offering epoxy and polyaspartic flooring in residential garages, commercial warehouses, and industrial facilities. We take dirty, cluttered spaces in Kane County and transform them into beautiful, functional spaces!
Call us today at (630) 523-8989 or book your free on-site estimate to learn how we can take your space to the next level in Kane County!
Durable Floor Protection for Residential, Commercial, & Industrial Properties
Whether you are looking to elevate the look and performance of a residential, commercial, or industrial floor, our Garage FX® epoxy and polyaspartic flooring system comes in a variety of styles to satisfy every aesthetic and vision. From warehouses, fitness centers, and commercial kitchens, our Garage FX® system is the ideal flooring solution.
Starting with our proprietary fusing epoxy primer, our Garage FX® system creates a powerful bond with the concrete to create up to three times stronger adhesion than other epoxies, preventing it from peeling or chipping over time.
On top, our polyaspartic topcoat leaves an attractive, durable finish that can withstand the daily wear and tear of the toughest environments. By leveraging the epoxy and polyaspartic coatings for their technical advantages, our Garage FX® system gives our customers the best of both worlds as the ideal flooring solution!
Custom Epoxy Floor Coatings Near You
GarageExperts® of Kane County offers a wide selection of flooring solutions to cater to your individual preferences, ranging from conventional to one-of-a-kind styles.
With over 140 color options available, you can easily choose the perfect floor coating to match your home's aesthetics and your personal taste.
We provide tailored choices for all epoxy flooring types, including commercial flooring, garage flooring, industrial flooring, and more. Our customized patterned epoxy floor coatings allow you to create a unique flooring design that is unlike any other.
Our versatile epoxy floor coatings can withstand everyday wear and tear while providing beautiful and practical solutions. Whether you prefer a single solid color or a multi-color patterned look, our team at GarageExperts® of Kane County can help find the perfect solution for you!
Dial (630) 523-8989 or request a free estimate for durable and custom epoxy floor coatings near you!
Why Use a Professional to Install Your Garage Floor?
Ready to elevate your garage floor with an epoxy and polyaspartic coating? Trust GarageExperts® of Kane County for professional expertise, specialized tools, and a superior finish that will exceed your expectations. Upgrade your garage today!
Hiring Professionals for Your Epoxy and Polyaspartic Garage Floors
Skill and Expertise: Our professionals possess the necessary skills and expertise to achieve beautiful and durable epoxy and polyaspartic floor coatings. We have honed our techniques through extensive training and hands-on experience, ensuring a superior finish.
Time and Efficiency: Applying epoxy and polyaspartic to a garage floor demands significant time and effort. By hiring professionals, you save yourself the hassle and time-consuming process of thorough floor preparation, as they are equipped with efficient methods and tools to complete the job swiftly and accurately.
Premium Tools and Equipment: Our professionals at GarageExperts® of Kane County are equipped with specialized tools and equipment specifically designed for epoxy floor coatings. These tools allow for precise application, ensuring an even coat and minimizing the risk of mistakes. Attempting DIY without the proper tools may lead to subpar results and frustration.
Long-Term Cost Savings: Our team of professionals offer warranties and guarantees, sparing you from potential additional expenses. Our expertise and attention to detail ensure a durable and long-lasting epoxy floor, saving you money in the long run.
Unparalleled Quality and Aesthetics: If you have high expectations for the final appearance and durability of your garage floor, GarageExperts® of Kane County is the way to go. We have a deep understanding of different epoxy products and can guide you in selecting the best materials for your specific requirements. Our expertise guarantees an exceptional finish that DIY projects may struggle to achieve.

When it comes to epoxy garage floors, the investment in professional services is well worth it. Entrust your project to the professionals at GarageExperts® of Kane County and enjoy the benefits of a flawless epoxy garage floor that will stand the test of time.

Take the first step towards transforming your garage with a stunning epoxy flooring in Kane County. Reach out to us at (630) 523-8989 or contact us online to receive your complimentary estimate.
Benefits of Epoxy Flooring
Some of the benefits of using epoxy floor coating include:
Durability: Extremely durable and can withstand heavy traffic, making them perfect for industrial and commercial environments that require a high level of endurance.
Chemical Resistance: Excellent resistance to chemicals, making them ideal for facilities that handle hazardous chemicals or liquids.
Aesthetic Appeal: Epoxy coatings come in a variety of colors and finishes, which can improve the overall appearance of your space.
Low Maintenance: Require little maintenance and are easy to clean, saving you time and money in the long run.
Improved Safety: Can be slip-resistant, meaning they can help prevent accidents from slips and falls.
Cost-Effective: Cost-effective solution as they are long-lasting and protect your flooring, resulting in fewer repairs and replacements needed.
Resistant to Wear and Tear: Resistant to wear and tear caused by foot traffic, machinery, and heavy equipment, making them last longer.
Environmental-Friendly: Environment-friendly solution as they don't produce hazardous byproducts during installation or production.
Maximize Your Garage's Space
If you're looking to maximize your garage, GarageExperts® of Kane County is here to help you declutter and reclaim your space with the help of custom cabinets and slatwall organizational systems designed for spaces of all kinds.
Whether you're looking to store seasonal equipment, tools, or just need to free up room to park your car in the garage, our products can help you maximize your storage capacity.
Even if you're not sure where to start on your garage flooring or storage upgrades, don't hesitate to reach out!
We can help you design a garage that meets your storage needs during our free on-site estimate.
Continue Reading
Read Less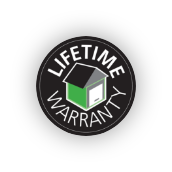 Service With A
Lifetime Warranty
We are so confident in the quality of our Garage FX Flooring Systems and storage solutions that we back them with a lifetime warranty.
Industrial Or Home Installation
GarageExperts® floor coatings are industrial strength yet designed for any type of concrete floor.
Hover over our top rated flooring options to see how they might look in your space.
Unclutter Your Space
Make the most of your space with customizable storage solutions from GarageExperts®.
Hover over our top rated cabinet options to see how they might look in your space.
American Made

Stronger Than
Concrete

No Peeling, Chipping, Or Staining

Resistant to Abrasions, Chemicals, and UV Rays

Over 140 Colors to Choose From
Get Ideas From Our Recent Work
Sep 21, 2023

Residential Garage Epoxy Flooring in Yorkville, Il

Sep 21, 2023

Residential Basement Epoxy Flooring in Geneva, Il

Sep 21, 2023

Commercial Worshop Epoxy Flooring in Yorkville, Illi