Garage Slatwall
Garage Slatwall Systems in Northern Virginia
Versatile Storage, Organization & Display Options
With GarageExperts®, residents of Oakton and surrounding areas of Northern Virginia can redefine their garage spaces using our durable, adjustable garage slatwall systems. Built with durable materials to ensure longevity and professionally installed to ensure a perfect fit, our slatwall panels can adapt to your changing storage needs for years to come.
Our systems provide the versatility to hang a wide variety of items, from baskets and hooks to diverse accessories, effectively decluttering floor space and storage units. We don't just offer practical storage; we convert your garage into a neat, welcoming environment. With GarageExperts®, you can craft a storage solution that ensures an organized and tidy garage for years to come. We understand the importance of organization in creating a functional space and provide a variety of customizable garage storage solutions. Explore the possibilities of an optimized garage with our slatwall systems today!
Are you ready to maximize your garage's wall space? Request a free estimate online or call (703) 215-9694 to learn more about our garage slatwall storage solutions!
Garage Slatwall Systems Are Great for Storing and Organizing:
Gardening equipment
Woodworking tools
Auto parts
Bikes
Sports equipment
Outdoor gear
Kids toys
And more!
Create The Ultimate Custom Slatwall System For Your Garage
A slatwall system from GarageExperts® of Northern Virginia is the key to organizing your garage. It offers easy-to-reach storage for bulky or unconventionally shaped items that wouldn't normally fit in standard garage cabinets or shelves. Homeowners have the opportunity to organize items like gardening implements, baseball bats, golf gear, and larger toys in a systematic way instead of a pile in the corner.
Our team of garage renovation professionals is skilled in determining each client's distinct needs and creating personalized garage storage solutions that combine slatwall organization with our other trusted storage and flooring options. We understand the value of an organized garage and are prepared to install your slatwall system so that it perfectly fits your space. Not only can you restore order in a cluttered garage, but an organized slatwall system can also enhance your productivity by ensuring each item is within easy reach. With our assistance, you can transform a disordered space into a tidy and efficient workspace that you'll enjoy spending time in.
Choose GarageExperts for Unmatched Custom Slatwall Systems
At GarageExperts® of Northern Virginia, our team stands out as the premier choice for custom slatwall systems and garage storage solutions. Backed by a national brand with extensive experience, we bring a unique blend of expertise, reliability, and customer-centric offerings to ensure your garage is transformed into a functional and organized space.
Lifetime Warranty for Your Peace of Mind: We are so confident in the durability and craftsmanship of our slatwall systems that we offer a lifetime warranty. This commitment to quality means that you can enjoy the benefits of our custom slatwall systems and garage storage with the assurance that your investment is protected. Our lifetime warranty is a testament to the longevity and reliability of our products.
Free In-Home Estimates for Customized Solutions: At GarageExperts® of Northern Virginia, we understand that every garage is unique, and our solutions are tailored to fit your specific needs. We offer free in-home estimates, allowing our team to assess your space, discuss your requirements, and provide a customized plan that maximizes your garage's potential. This commitment to personalized service ensures that you get storage solutions that align perfectly with your vision.
Punctuality and Commitment to Timeliness: We value your time and understand the importance of punctuality. When you schedule an appointment with GarageExperts® of Northern Virginia, you can trust that our team will be on time. We are committed to respecting your schedule and ensuring that the installation of your custom slatwall systems and garage storage solutions proceeds smoothly and efficiently.
Choosing GarageExperts® of Northern Virginia means choosing a team dedicated to excellence, reliability, and customer satisfaction. We are your trusted partner in transforming your garage into a well-organized and functional space that meets your unique needs.
Maximize your wall space and keep your most important tools easily accessible. Contact us now at (703) 215-9694 or conveniently schedule your free on-site estimate online.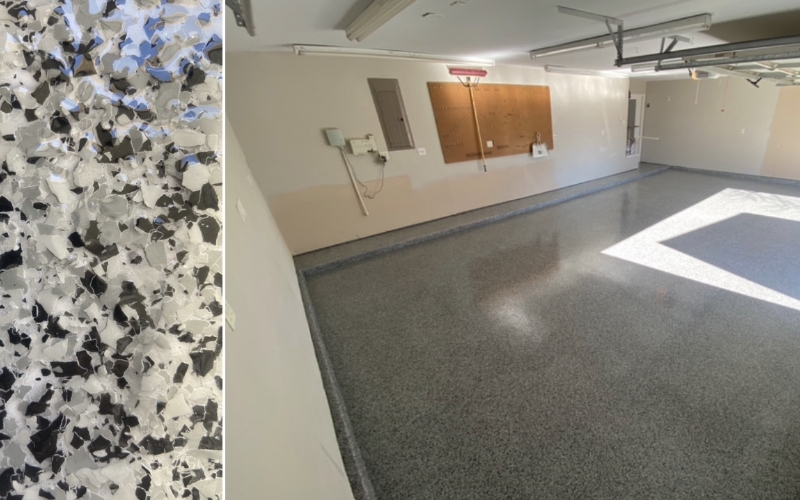 "We greatly appreciate your prompt service, quality workmanship and your professionalism."

GarageExperts® Customer

San Antonio, TX

"I noticed their "LIFETIME WARRANTY" and couldn't believe it!"

GarageExperts® Customer

Fort Worth, TX

"A Man-Cave Making Machine!"

GarageExperts® Customer

Denver, CO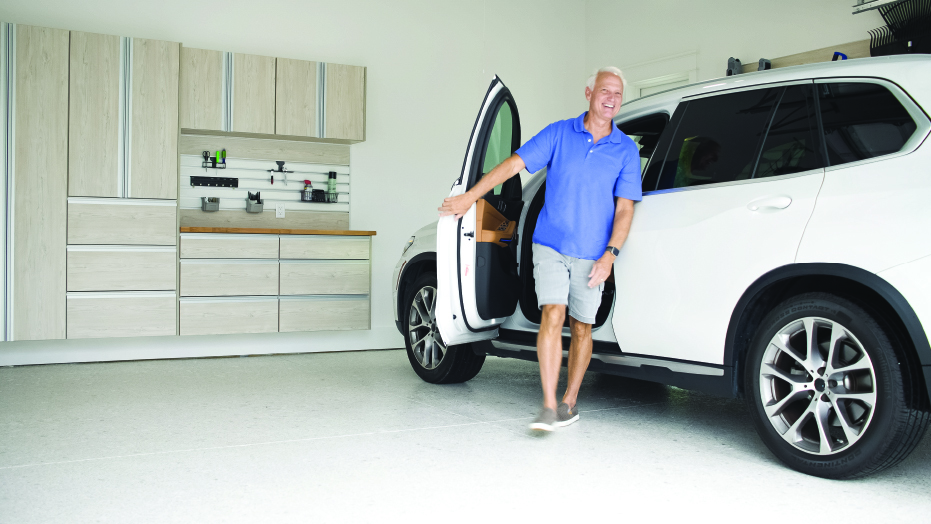 Committed To You
We believe in providing the highest
standard of service
In-Home Estimate Is Always Free

Time Is Valuable So We Arrive On Time

Always Get Upfront Pricing

Products Are Guaranteed For Life