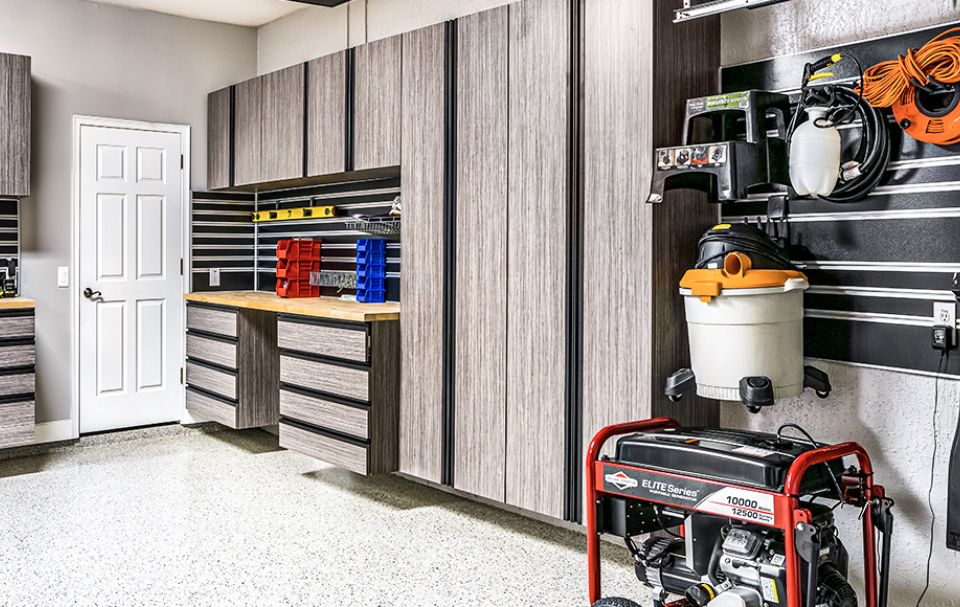 Garage Floor Coating Services in Shenandoah, VA
Epoxy and Polyaspartic Flooring and Garage Storage Solutions in Woodstock, Harrisonburg, Staunton and Beyond
Whether you're looking to transform a residential, commercial, or industrial space, GarageExperts® of The Shenandoah can provide lasting, durable protection for your concrete floors, while creating an attractive finish.
Paired with our custom cabinet and storage solutions, we can design a system that clears clutter and increases the functionality of your space.
Backed by the nationally respected GarageExperts® brand, our locally owned and operated Virginia epoxy and polyaspartic garage floor coating service offers floor protection as well as customizable storage solutions for homes and businesses.
Call (540) 516-3282 or contact us online for reliable epoxy floor coatings and garage storage solutions near you!
Why Garage FX® Epoxy and Polyaspartic Flooring?
If you want to extend the life of your garage's concrete flooring, GarageExperts® of The Shenandoah is ready to help! We utilize state-of-the-art technology in our proprietary Garage FX® epoxy and polyaspartic floor coating system to create the ideal flooring solution that gives our customers the best of both worlds!
Our fusing epoxy primer creates a tenacious bond with the concrete, preventing it from chipping or peeling over the years. On top, our polyaspartic primer leaves behind a thick, glossy finish that has the durability to withstand the toughest environments.
By taking the technical strengths of the epoxy and polyaspartic coatings, our Garage FX® system is fit for any space.
Trusted Garage Floor Epoxy Installers Serving Woodstock, Harrisonburg and Beyond
At GarageExperts® of The Shenandoah, we specialize in transforming the look of your garage with our professional epoxy flooring installation. Our team of experienced craftsmen has worked with epoxy coatings for years, giving us the ability to guarantee beautiful results.
Our garage floor coating service includes more than simply applying an even coat of epoxy and polyaspartic on your garage floor. We will take the time to assess your space, provide expert advice and make sure that all areas are properly prepared before starting work. This ensures that you get a seamless and lasting finish that you can be proud of for many years to come.
Our Garage FX® Flooring provides a custom solution for any space, from interior to exterior and residential to commercial and industrial. Our epoxy flooring creates a unique look as well as superior durability that is fit for all of your flooring needs.
With our available 1-day epoxy garage floor installation, we can work around your schedule, making it convenient for you to enhance your property quickly.
Book your free estimate today or call us at (540) 516-3282 to transform your garage with our professional epoxy and polyaspartic garage flooring in the Shenandoah Valley!
Customizable Storage Solutions
We also offer garage storage solutions in addition to our flooring services. Our storage solutions include:
Organizational shelving
Cabinets
Slatwall systems
And much more!
Renovating and reorganizing a garage can have tremendous benefits. We can customize the colors, styles, and storage options to design your dream space and turn it into reality.
When you choose GarageExperts® of The Shenandoah for your garage flooring and organizational solutions, you receive professional workmanship and products backed by a lifetime warranty.
Book a free on-site estimate online or call (540) 516-3282 and let us help you transform your garage space today!
How long does epoxy garage floor last?
A well-installed epoxy garage floor can last many years, if not decades. Many factors influence the longevity of an epoxy garage floor such as the quality and durability of the material, the care put into its preparation, and the application of a clear sealant.
With proper care, your epoxy garage floor can provide beautiful protection for many years to come.
What are the benefits of epoxy floor coatings?
When it comes to enhancing the look and durability of your residential or commercial space, Garage FX® epoxy and polyaspartic garage floor coating is an excellent choice. Not only does it create a sleek and modern appearance, but it also offers several benefits that make it a worthy investment.
Durable. With a high level of resistance to stains, chemicals, and abrasions, this floor coating is perfect for high-traffic areas.
Easy Maintenance. It is easy to clean and maintain, meaning you can spend less time worrying about upkeep and more time enjoying your space.
Customizable. Our epoxy and polyaspartic garage floor coatings are also available in a variety of colors and styles that can be personalized to fit your unique style.
No Chipping. These coatings are resistant to chips and peels, which ensures that your floor always looks pristine and well-maintained.
With Garage FX® epoxy and polyaspartic floor coatings, you can create a stunning, long-lasting floor that stands up to the test of time.
Looking for a durable finish for your garage floor in Harrisonburg, Woodstock or anywhere in the Shenandoah Valley? Contact us online or call (540) 516-3282 to get started with Garage FX® epoxy and polyaspartic garage floor coating today!
Continue Reading
Read Less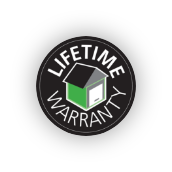 Service With A
Lifetime Warranty
We are so confident in the quality of our Garage FX Flooring Systems and storage solutions that we back them with a lifetime warranty.
Industrial Or Home Installation
GarageExperts® floor coatings are industrial strength yet designed for any type of concrete floor.
Hover over our top rated flooring options to see how they might look in your space.
Unclutter Your Space
Make the most of your space with customizable storage solutions from GarageExperts®.
Hover over our top rated cabinet options to see how they might look in your space.
American Made

Stronger Than
Concrete

No Peeling, Chipping, Or Staining

Resistant to Abrasions, Chemicals, and UV Rays

Over 140 Colors to Choose From
Get Ideas From Our Recent Work
Sep 16, 2023

Residential Garage Epoxy Flooring in Paw Paw, West Virginia

Sep 11, 2023

Residential Garage Epoxy Flooring in Harrisonburg, Virginia

Sep 6, 2023

Residential Carport Epoxy Flooring in Woodstock, Virginia