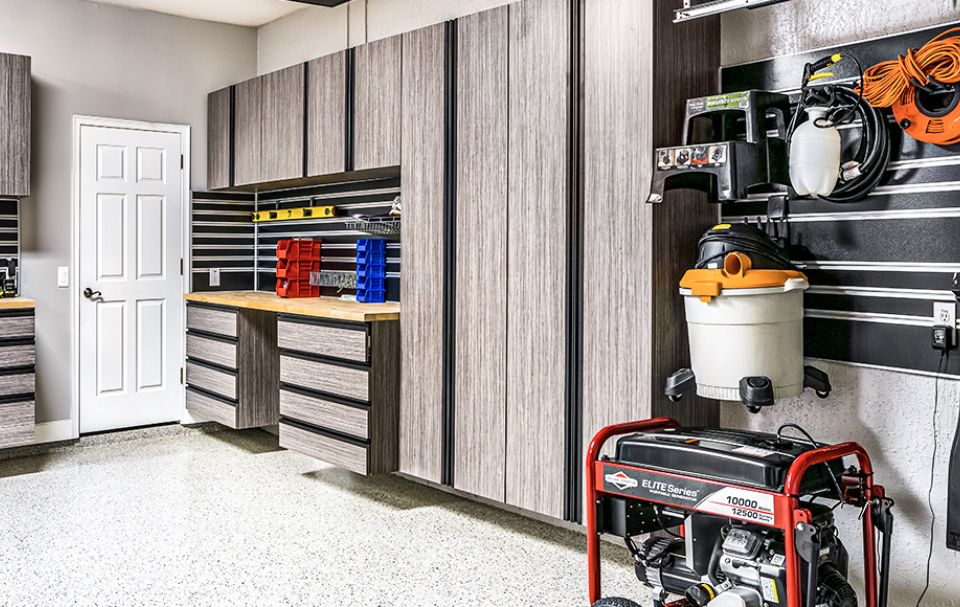 Epoxy & Polyaspartic Garage Floor Coatings in Western Pennsylvania
Storage & Flooring Installations Near You Durable Products, Lifetime Warranties
If you've been searching for an epoxy and polyaspartic floor coating contractor that you trust, GarageExperts® of Western PA is here for you. We are a local business backed by a national brand with over a decade of experience delivering stunning results and durable products backed by a lifetime warranty.
Our skilled floor coating team in Western Pennsylvania works with commercial, industrial, and residential customers to design and install epoxy and polyaspartic floors.
Learn more about why customers trust our garage floor coating contractors.
Custom Epoxy Flooring
At GarageExperts® of Western PA, we understand that each customer has unique needs, which is why we offer a comprehensive selection of flooring options, from conventional to one-of-a-kind styles. Whether you're looking for commercial flooring, garage flooring, industrial flooring, or anything else we've got you covered!
With hundreds of color options to choose from, you don't have to sacrifice style for strength - our epoxy flooring coatings offer both! Our customization capabilities mean that you can create a look that is all your own, matching your aesthetics and style.
The best part is that our epoxy floors are not just beautiful, but also able to stand up against everyday wear and tear, as they are long-lasting and effective. With our epoxy floor contractors by your side, we can help you find your perfect epoxy flooring solutions, bringing you durable and one-of-a-kind epoxy floors!
Epoxy and Polyaspartic Coatings that Elevate your Concrete Floor
GarageExperts® of Western PA offers the industrial-strength Garage FX® epoxy and polyaspartic flooring system that leverages the technology behind both coatings to give customers the best of both worlds by creating the ideal flooring solution.
Our epoxy and polyaspartic concrete floor coatings are great for any concrete floor—residential, commercial, or industrial.
Some benefits of epoxy flooring include:
Durability: Epoxy flooring holds up well against extreme heat, cold, chemicals, oil, gasoline, and other harsh substances.
Eco-friendliness: Epoxy flooring is non-toxic and free from harmful chemicals, making it an excellent choice for those looking to reduce their carbon footprint.
Versatility: Epoxy flooring comes in various colors and finishes, allowing you to choose the combination that best suits your space.
Safety: Epoxy flooring is slip-resistant, making it an ideal choice for safety-conscious environments such as homes, schools, hospitals, and businesses. It also helps reduce noise levels, making it an excellent choice for busy areas with high foot traffic.
Our proprietary fusing epoxy primer creates a strong bond with the concrete that has up to three times stronger adhesion than other epoxies. This adhesion means the coating will not chip or peel over time.
Our polyaspartic topcoat leaves an attractive, durable finish that withstands the daily wear and tear of the toughest environments. Not only does the Garage FX® epoxy and polyaspartic flooring elevate the look and strength of your floor, but it is maintenance-free and backed by a lifetime warranty.
How long do epoxy garage floors last?
Epoxy garage floors are extremely durable and can last for years without needing to be replaced. These floors are made with special coatings that resist wear and tear, as well as oils and other liquids commonly found in garages.
With the proper installation and care, the lifespan of an epoxy garage floor could reach up to 10-20 years before needing to be redone. Depending on how many vehicles regularly pass over it, heavy contaminants such as salt or antifreeze, chemical exposure, and other factors that may cause damage to the surface, the lifespan can vary significantly, but still offer a much longer-lasting option than regular concrete.
Looking for epoxy flooring installation services near you? Learn more by calling our experts at (412) 357-1996, or contacting us online today to schedule your free on-site estimate.
We're proud to serve the following communities in Western PA:
Continue Reading
Read Less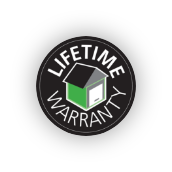 Service With A
Lifetime Warranty
We are so confident in the quality of our Garage FX Flooring Systems and storage solutions that we back them with a lifetime warranty.
Industrial Or Home Installation
GarageExperts® floor coatings are industrial strength yet designed for any type of concrete floor.
Hover over our top rated flooring options to see how they might look in your space.
Unclutter Your Space
Make the most of your space with customizable storage solutions from GarageExperts®.
Garage Renovation Experts Here to Help You Stay Organized
We don't just focus on your floors - GarageExperts® of Western PA helps you get and stay organized with our garage organizational systems!
Our Western Pennsylvania garage renovation pros offer custom cabinets and slatwall organizational systems, helping you maximize every inch of your garage with durable and personalized organization systems that are designed for your storage needs.
Benefits of custom garage cabinets include:
Optimal Space Utilization: Custom-made cabinets are designed to fit the exact dimensions and layout of your garage, efficiently utilizing every square inch of available space.
Enhanced Organization: Custom garage cabinets enable you to create a tailored storage system that suits your specific needs.
Improved Aesthetics: You can choose from an array of colors, finishes, and materials to ensure the new cabinets blend seamlessly with your property's overall design and aesthetic style.
Durability and Quality: Custom garage cabinets are typically constructed with high-quality materials and craftsmanship, ensuring they withstand the test of time.
Personalization and Flexibility: Custom cabinets provide the opportunity to incorporate unique features that reflect your individual tastes and preferences.
Enhanced Safety: Custom garage cabinets help prevent accidents by providing designated spaces for every item, reducing the risk of injury or damage to your belongings.
With a variety of styles and colors to choose from, you can find a solution that matches your new floor and preferred aesthetic. Our garage renovation specialists are ready to assist if you're thinking about transforming your garage or basement from top to bottom.
To learn more about our custom storage design and installation services in Western Pennsylvania, call us at (412) 357-1996 or contact us online to schedule your free in-home estimate.
Hover over our top rated cabinet options to see how they might look in your space.
American Made

Stronger Than
Concrete

No Peeling, Chipping, Or Staining

Resistant to Abrasions, Chemicals, and UV Rays

Over 140 Colors to Choose From
Get Ideas From Our Recent Work
Sep 12, 2023

Residential Garage Epoxy Flooring and Cabinet Storage Solution in Uniontown, Pa

Sep 12, 2023

Residential Garage Epoxy Flooring in Monroeville, Pa

Sep 6, 2023

Residential Garage Epoxy Flooring in Finleyville, Pa