When it comes to transforming the appearance of your floors, epoxy and polyaspartic coatings have long been favored for their durability and aesthetic appeal. By adding a touch of sparkle, you can enhance these coatings and elevate the look of any space.
Captivating Aesthetics:
Glitter-infused floor coatings offer a unique visual experience, adding a touch of glamour and charm to any garage. The shimmering particles catch the light, creating a dazzling effect that draws the eye. Whether you choose a subtle hint of sparkle or a bolder glittery finish, the result is a floor that radiates beauty and elegance. From homes and boutiques to event spaces and restaurants, our Garage FX® Multi-Gem Diamond can transform any area into a beautiful environment.
Durability and Easy Maintenance:
In addition to their captivating aesthetics, glitter-infused floor coatings offer exceptional durability. GarageExperts® floor coatings create a durable surface that is resistant to stains, scratches, and chemicals. They can withstand heavy foot traffic, making them suitable for high-traffic areas like retail stores, offices, and schools. Also, they are easy to clean and maintain, requiring only regular sweeping and occasional mopping to keep them looking pristine.
Applications and Installation:
Glitter-infused epoxy and polyaspartic floor coatings can be applied to almost any concrete floor. It is commonly used in residential basements, garages, and game rooms to add excitement and personality to these spaces. In commercial applications, such as retail stores and hospitality venues, these coatings create memorable spaces that leave a lasting impression.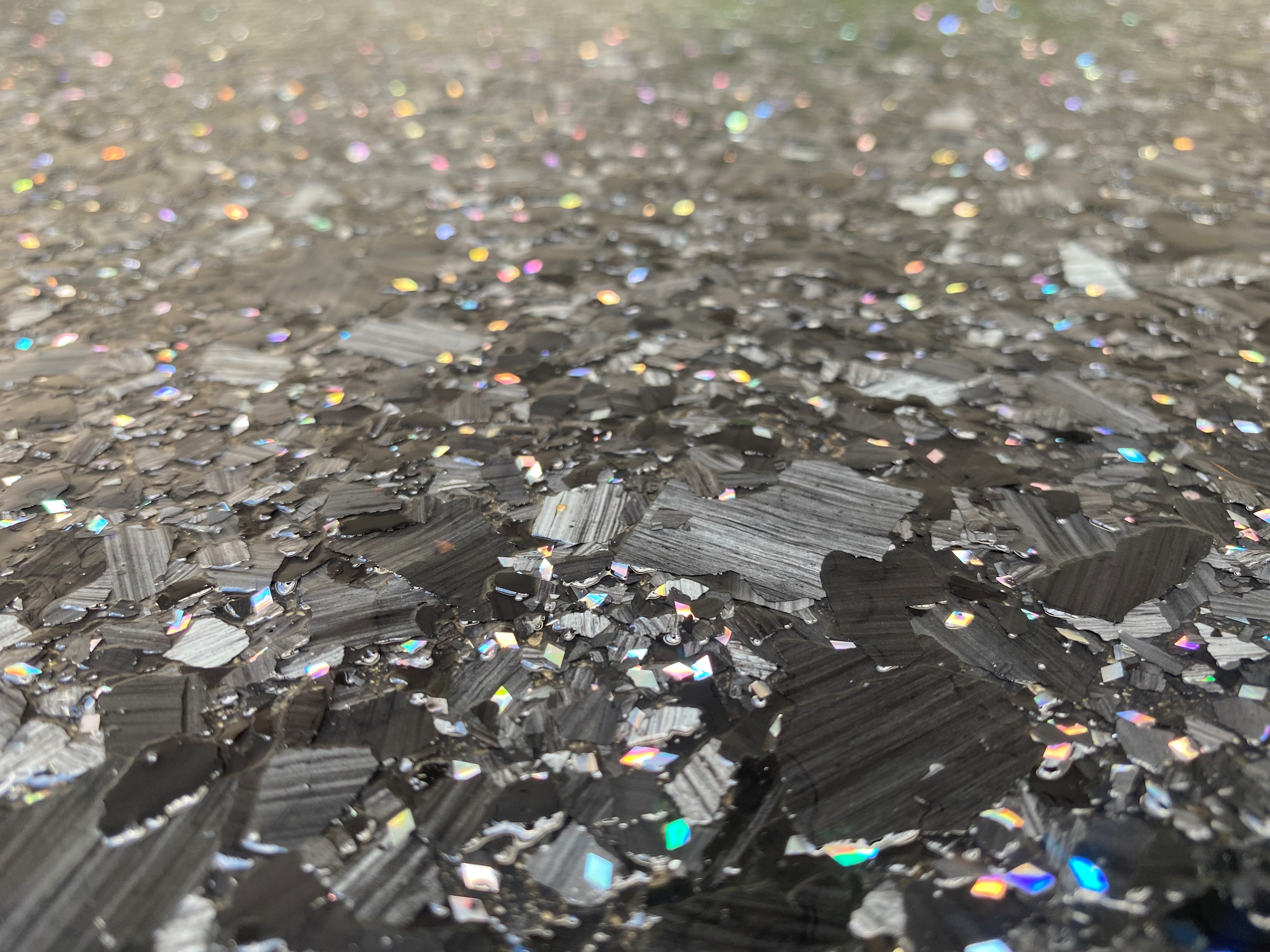 Professional installation is always recommended for optimal results with any floor coatings. The team at GarageExperts® will ensure proper surface preparation, including cleaning and repairing imperfections, to ensure coating longevity and adhesion. They also apply the coating evenly, ensuring the glitter particles are distributed uniformly or according to the desired design.
Glitter-infused Garage FX® epoxy and polyaspartic floor coatings offer a unique way to enhance the appearance of floors. The addition of glitter adds a touch of glamour and transforms any space into a visually stunning environment. With versatility, durability, and easy maintenance, GarageExperts® floor coatings are an excellent choice for those seeking a floor that truly stands out.