Each summer as the warm weather arrives, many Americans rely on their pool to cool off on a hot day or invite friends over to swim on the weekends. This usually means there are a lot of pool floaties, noodles, and water toys that add to the fun too. The tough part is finding a place to store all the toys and accessories when summer comes to an end, or you want to clean up the backyard.
Your local GarageExperts® can help with any storage issue you may have with our customizable garage cabinets, slatwall systems, and overhead racks! GarageExperts® will work with you to customize a storage solution that is designed and built with your needs and style in mind.
Installing our slatwall and overhead racks is another easy and effective way to find additional storage space in your garage. GarageExperts® installs industrial-grade slatwall systems that work perfectly to store larger items such as lounge floats or noodles, keeping your garage organized with items off the floor and all the water accessories in one spot.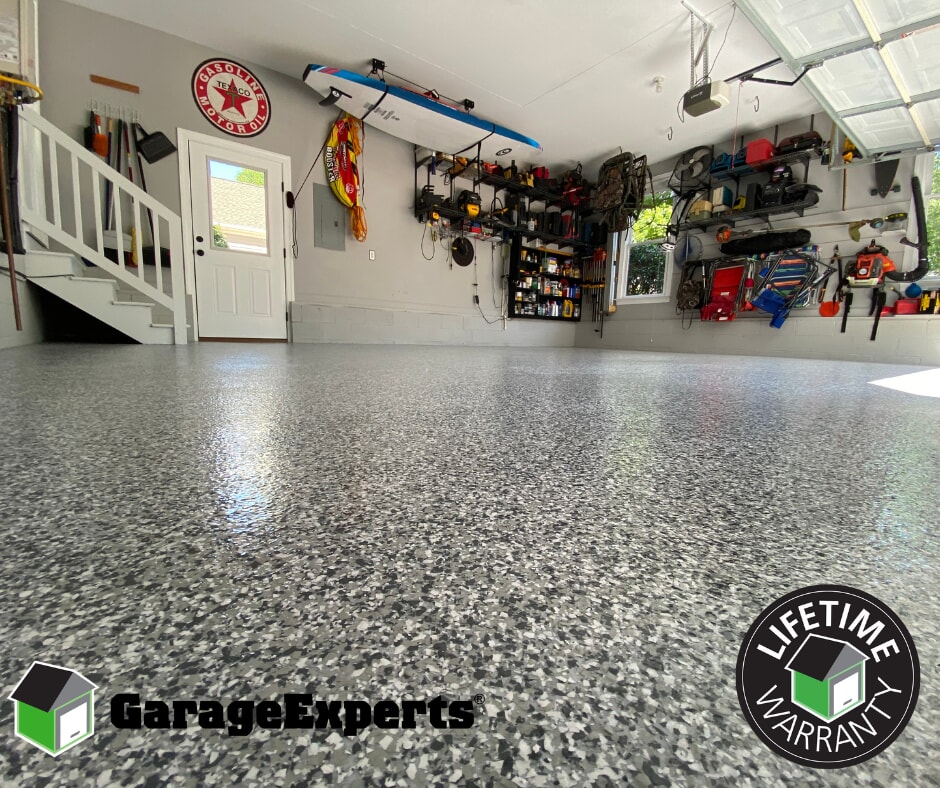 Another simple storage solution is our industrial-grade hooks that can be beneficial for storing awkward items such as a standup paddle board or a surfboard. Instead of cramming them in a corner, hang them on our storage hooks to keep them out of the way, yet accessible when needed.
The beauty of GarageExperts® customizable storage solutions is they can be used for far more than storing summer toys! Designed for strength and ample storage capacity, we offer 12 cabinet colors to match most any color and style. Trust the experts that back their products with a lifetime warranty by reaching out to your local GarageExperts® today to learn more!