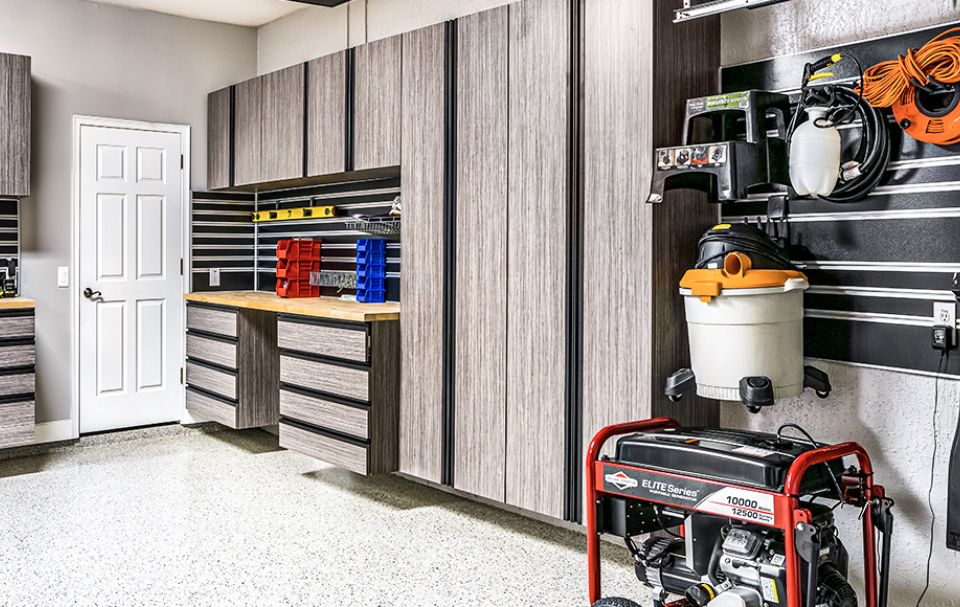 Polyaspartic & Epoxy Garage Floor Coatings in Augusta, GA
Expert Garage Flooring and Storage Systems
Looking to protect your garage floor from stains, chemicals, and hot tire pick-up? Augusta garage owners recommend polyaspartic and epoxy floor coatings.
Polyaspartic coatings are a durable, UV-resistant option that can be applied quickly and easily. Epoxy coatings create a strong bond with the concrete, providing a long-lasting finish that can withstand heavy traffic.
Whether you're looking for a glossy finish or a slip-resistant surface, we can help you select the right garage floor coating for your needs. Our team will update your garage with our proprietary Garage FX® epoxy and polyaspartic flooring systems.
Give us a call at (706) 786-3839 or contact us online to learn more about garage floor epoxy in Augusta today!
Professional Garage Storage Systems
From a simple upgrade with cabinets or a slatwall organizational system to a beautiful new floor and a layout that works for your needs, there's nothing better than making a garage space fit for you.
At GarageExperts® of Augusta, our garage floor coating and storage team wants to make your day-to-day life flow smoother. If you already have a design in mind, just let us know, and we can begin creating options.
Don't worry if you're unsure of where to start! Our talented team in Augusta can take any ideas or preferences and tailor a design just for you!
In addition to receiving industry-best support from a nationally trusted brand, GarageExperts® is proud to be locally owned and operated and ready to serve the Augusta area.
GarageExperts® of Augusta is ready to transform your garage with our proprietary Garage FX® epoxy and polyaspartic flooring systems, custom-made cabinets, and organizational solutions that are all backed by our lifetime warranty.
If you're ready to turn your garage into a beautiful, practical space, request a free on-site estimate today!
Epoxy and Polyaspartic Garage & Basement Floor Coatings
GarageExperts® of Augusta offers a wide variety of residential, commercial, and industrial concrete floor coatings fit for any space - from basements to auto dealerships to fitness centers.
Our Garage FX® epoxy and polyaspartic flooring systems are designed for indoor and outdoor concrete floors and come in more than 140 styles and colors. For your peace of mind, GarageExperts® always offers lifetime warranties. You deserve the best when making a significant investment in your garage!
Our Augusta concrete floor coating professionals have applied thousands of square feet of Garage FX® epoxy and polyaspartic flooring and are ready to extend the life of your floor.
By using the epoxy and polyaspartic coatings for their technical strengths, we are giving our customers the best of both worlds with our Garage FX® system. Built on a proprietary fusing epoxy primer that creates a deep bond with the concrete, our Garage FX® floor coating prevents the floors from chipping or peeling over time.
To top the system, our polyaspartic topcoat is applied, creating a thick, glossy finish that results in a beautiful, maintenance-free floor.
Epoxy Garage Floor Coating Process
Epoxy garage flooring is a multi-step process that requires preparation, specialized equipment, and careful attention to detail.
The first step typically involves grinding or shot blasting the existing concrete surface to achieve maximum adhesion of the epoxy material, which helps ensure longevity.
A base coat of epoxy is then applied, as each epoxy coat acts as a foundation for the additional layers that provide durability and value to the project, resulting in a glossy finish that is easy to maintain.
Our epoxy garage floor installation teams have the expertise necessary to customize your product , so that you can have a shiny, durable, slip-resistant garage floor for years to come!
Upgrade your floor today! Contact us online for epoxy flooring in Augusta, GA!
Garage Cabinets and Slatwall Organization Systems
Need to maximize your garage space? GarageExperts® of Augusta offers convenient and customizable solutions that will help you declutter and get organized.
From cabinets to slatwall systems, our solutions are designed for strength and offer generous storage capacity. With our GarageExperts® of Augusta team, you can choose from a wide variety of colors, styles, shelving options, and more.
Our storage solutions are just what you need to transform your garage into a more efficient space.
FAQ
How Long Will The Epoxy Garage Floor Coating Last?
Epoxy flooring is a popular choice for garages due to its cost effectiveness and ability to stand up to wear and tear. Epoxy garage floors create an extra thick coat of protection against the elements, moisture and impact damage.
These floors have been found to last between 7-10 years with proper care and maintenance. We can help ensure that your epoxy garage floor will outlast other options which typically needs replacing every 3-5 years.
Investing in epoxy flooring is an economical decision that can pay off over time with minimal upkeep by extending the life of the surface.
Call (706) 786-3839 today to learn more about our garage floor coatings and custom-made organizational solutions!
Continue Reading
Read Less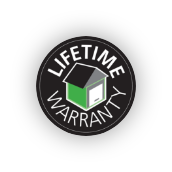 Service With A
Lifetime Warranty
We are so confident in the quality of our Garage FX Flooring Systems and storage solutions that we back them with a lifetime warranty.
Industrial Or Home Installation
GarageExperts® floor coatings are industrial strength yet designed for any type of concrete floor.
Hover over our top rated flooring options to see how they might look in your space.
Unclutter Your Space
Make the most of your space with customizable storage solutions from GarageExperts®.
Hover over our top rated cabinet options to see how they might look in your space.
What Makes Garage FX® Epoxy & Polyaspartic
Technology Superior For Your Garage
American Made

Stronger Than
Concrete

No Peeling, Chipping, Or Staining

Resistant to Abrasions, Chemicals, and UV Rays

Over 140 Colors to Choose From
Get Ideas From Our Recent Work
May 12, 2023

Residential Porch Epoxy Flooring in Evans, Georgia

May 4, 2023

Residential Porch Epoxy Flooring in Evans, Georgia

Mar 31, 2023

Residential Screened Porch Epoxy Flooring in Grovetown, Georgia