Dublin
Garage Floor Coatings in Dublin
Proprietary Garage Flooring Solutions
The garage is an overlooked space in homes and businesses, yet it holds tremendous potential. As you consider how to make the most of your garage space, don't underestimate the upsides of improving the flooring. At GarageExperts®, we can install professional epoxy and polyaspartic floor coatings designed to last a lifetime.
Our Garage FX® flooring systems are not just for industrial settings and warehouses. They can be added to any concrete floor, including your residential basement or garage in Dublin.
We offer two epoxy flooring services:
Industrial/Commercial Epoxy and Polyaspartic Flooring – This coating is ideal for industrial spaces such as warehouses, car mechanic shops, and auto dealerships.
Residential Epoxy and Polyaspartic Flooring – This concrete coating is perfect for boosting your garage's value, durability, and shine.
Our epoxy and polyaspartic floor coatings offer many benefits:
They protect floors from damage
They can be non-slip for added safety
They are extremely durable
They can withstand UV light and environmental elements
Their colors and designs can be customized
They are resistant to chipping and peeling
Whatever floor coating you choose, we can match your brand, aesthetics, and safety regulations. Our technicians can create a multi-colored appearance or add a decorative pattern of your choice.
Industrial Strength Flooring Solutions
Our Dublin flooring specialists will deliver expert installation and maintenance services to ensure long-lasting quality. Other floor coatings may wear down over time, but our high-quality products and proven installation techniques ensure your floors will endure the test of time.
In addition to top-quality flooring solutions, we also offer customizable storage solutions. Our team can help you transform your garage space into an organized and functional area that meets all your needs. We offer adjustable cabinets, slatwall organization systems, overhead storage, and more to help you maximize your storage space. Our products are designed with strength and durability, so you can store everything from heavy-duty equipment to gardening tools.
You can choose from various colors and designs for our storage solutions. Whether you want your garage to match the exterior of your home or your floors to represent your favorite sports team's colors, our design and flooring experts can satisfy your practical and aesthetic needs.
Contact GarageExperts® at (740) 227-8454 to transform your Dublin garage today!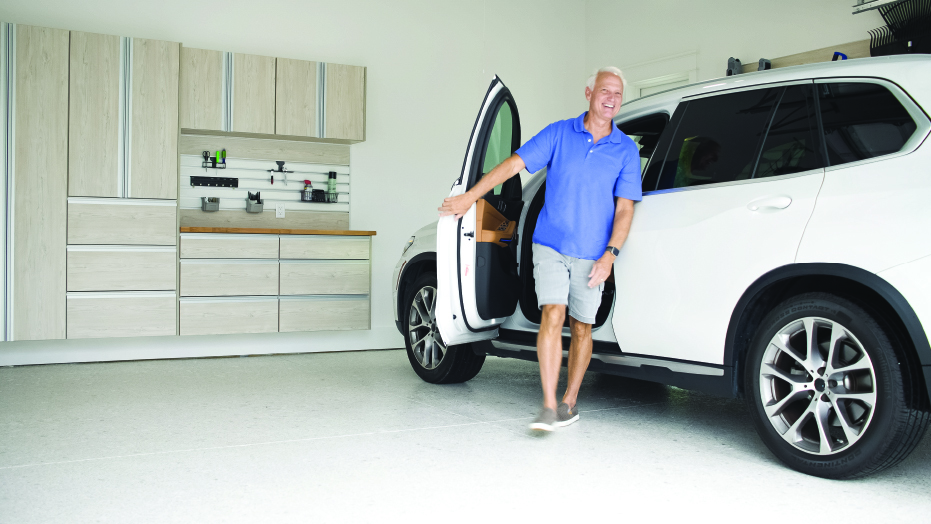 Committed To You
We believe in providing the highest
standard of service
In-Home Estimate Is Always Free

Time Is Valuable So We Arrive On Time

Always Get Upfront Pricing

Products Are Guaranteed For Life