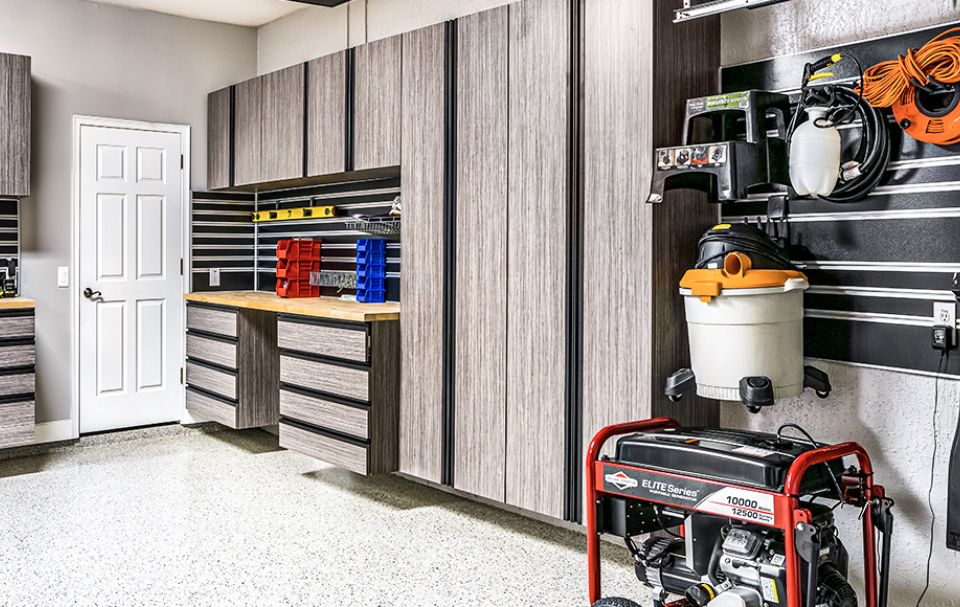 Epoxy and Polyaspartic Garage Floor Coating in Columbus, OH
Durable Garage Flooring and Storage Products with Lifetime Warranties
Whether you're looking to extend the life of your garage flooring in Columbus or want to enhance the look and safety of a commercial space, the team at GarageExperts® is ready to get to work. We transform residential, commercial, and industrial spaces in Columbus, Ohio with our proprietary Garage FX® epoxy and polyaspartic concrete floor coatings. With a variety of colors and styles to choose from, we have a solution fit for any space!
We are a locally owned and operated company backed by the nationally respected GarageExperts® brand that provides Garage FX® epoxy and polyaspartic flooring, custom-made cabinets, and organizational products in Columbus, Ohio. Our team works closely with every customer to fully understand their needs and customize the best garage solution available.
Contact us online or call (740) 227-8454to request your free estimate on epoxy & polyaspartic flooring or garage organization solutions in Columbus today!
Residential & Commercial Epoxy and Polyaspartic Flooring in Columbus Fit for Any Space
GarageExperts® of Columbus can install our Garage FX® epoxy and polyaspartic flooring in residential, commercial, and industrial settings. Our floor coatings produce an attractive finish, while creating a surface that can withstand the daily wear and tear of the toughest environments.
Beyond improving the appearance of your concrete floor and space, our epoxy and polyaspartic floor coatings require minimum maintenance and are easy to clean. Garage FX® technology ensures that our proprietary epoxy primer fuses deep into the concrete, creating a tenacious bond with three times stronger adhesion than other Columbus epoxy flooring options, preventing the coating from peeling or chipping over time.
To top it off, our polyaspartic topcoat creates a seamless, glossy finish that requires no maintenance. By maximizing the technical advantages of epoxy and polyaspartic coatings, our Garage FX® system is the ideal floor coating solution that gives our customers the best of both worlds!
With same-day installations and a lifetime warranty, our Columbus team is the one you should call to protect and extend the life of your garage floor.
Should I Use a Floor Coating On My Garage Floor?
Epoxy and Polyaspartic garage floor coating not only enhances the aesthetic appeal of your garage, but it also offers exceptional durability, making it one of the most resilient flooring choices available. By opting for an epoxy and polyaspartic coating, you can enjoy a garage that remains in pristine condition for years to come, while also benefiting from the structural reinforcement it provides by filling in cracks and leveling uneven areas on the concrete slab. The glossy finish of an epoxy and polyaspartic coated garage floor adds a touch of elegance, making your garage more welcoming and even potentially increasing its resale value.
However, it's crucial to note that proper preparation is key when installing epoxy garage flooring. Prior to application, it is essential to thoroughly remove any debris from the surface to ensure a flawless result. Moreover, improper installation techniques can lead to issues such as bubbling or chipping over time. This can occur due to the presence of chemical agents or contamination from cleaning products or oil-based substances, which may rise up into the epoxy sealant during application. In such cases, additional maintenance may be required to address any damages that occur during the application process.
To avoid such complications, it is highly recommended to enlist the expertise of professional garage floor coating installers like the specialists at GarageExperts® of Columbus. Our team is well-versed in providing top-notch installation services, ensuring a flawless and long-lasting finish. In fact, our Garage FX® epoxy and polyaspartic flooring system is backed by a lifetime warranty, designed to offer the utmost durability and longevity available in the market.
Why Choose Polyaspartic and Epoxy Floor Coatings in Columbus?
With so many options for epoxy and polyaspartic flooring in Columbus, deciding which floor coating is right for your garage can be difficult. Epoxy flooring is a great option that creates a strong foundation but has some drawbacks. Because epoxy is rigid, it can be prone to scuffs and chips. It's also sensitive to UV rays, which can result in slight discoloration over time. Polyaspartic flooring doesn't have these weaknesses, but it is more expensive and doesn't bond as solidly, which can result in peeling when applied directly to concrete.
Garage FX® solves these problems with a proprietary combination of epoxy and polyaspartic floor coatings. An epoxy flooring base creates strength and a solid bond, while the polyaspartic topcoat provides greater flexibility than traditional epoxy coatings alone, without compromising durability. With Garage FX® epoxy and polyaspartic floor coatings from GarageExperts® of Columbus, you get strength, flexibility, and UV resistance – all in one impressive package.
If you're looking for a reliable and durable concrete floor coating for your Columbus garage or workspace, Garage FX® polyaspartic and epoxy floor coatings from GarageExperts® of Columbus are the perfect solution.
How long does it take for an epoxy garage floor coating to dry?
Epoxy flooring typically takes between 12 and 24 hours to dry completely. Depending on the temperature, humidity and thickness of the coating, drying time can vary greatly. For best results, it is recommended that you wait at least 24 hours before walking or driving on an epoxy coated surface. Additionally, if a second coat of epoxy is applied over the first one then it may take up to 48-72 hours for both layers to fully cure before use can be resumed.
What Are The Benefits Of Epoxy Flooring?
Increased Durability – Epoxy flooring is more resistant to wear, scratches, and stains than other types of garage floor coatings.
Improved Style & Design Options – Epoxy flooring is available in a wide variety of designs and color choices, so you can easily find something to suit any style.
Easier Maintenance – Epoxy floors are easy to clean and maintain because they don't require frequent waxing or buffing like other traditional garage floor coatings do.
Improved Safety & Comfort – Epoxy floors are non-slip and provide extra cushioning and support for heavier objects such as workbenches and machine tools, reducing potential injury risks.
Cost-effective Solution – Epoxy floors are generally less expensive than other types of garage floor coatings and last for years without needing to be replaced or repaired.
Upgrade your residential, commercial, or industrial space with epoxy flooring from GarageExperts® of Columbus and enjoy the results for years to come!
Request your free on-site estimate for garage floor coatings in Columbus, Ohio by calling (740) 227-8454 or contacting us online today!
Take Back Your Garage Space
Ready to maximize your garage and basement space? GarageExperts® of Columbus has the solutions you need. We specialize in organizational and storage solutions that will not only increase your home's storage capacity, but greatly enhance the look and functionality of your space.
Our cabinets and slatwall organization systems come in a variety of colors and offer customizable options to perfectly fit your needs. Stop staring at your clutter and embrace the full potential of your garage and basement.
Maximize Your Garage Space with Professional Slatwall Installation
Looking to get creative with your home organization and storage without sacrificing precious floor or storage space? Look no further than our customizable garage slatwall solutions at GarageExperts® of Columbus!
With our slatwall installation and customization, so you can find the perfect fit for your space. You'll be able to make the most of any empty wall space and adjust your setup if needed. It's a great way to get organized quickly and easily.
Using different types of baskets and hooks, you can display just about anything in an organized fashion. This versatile setup allows for a unique way to enhance the look of your garage.
With the help of our team at GarageExperts® of Columbus, you can get top-of-the-line products and custom-tailored to fit your exact needs, all while maximizing garage storage!
Upgrade your garage spacing today! Dial (740) 227-8454 or contact us online for garage slatwall installation and customization in Columbus, OH!
Continue Reading
Read Less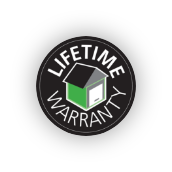 Service With A
Lifetime Warranty
We are so confident in the quality of our Garage FX Flooring Systems and storage solutions that we back them with a lifetime warranty.
Industrial Or Home Installation
GarageExperts® floor coatings are industrial strength yet designed for any type of concrete floor.
Hover over our top rated flooring options to see how they might look in your space.
Unclutter Your Space
Make the most of your space with customizable storage solutions from GarageExperts®.
Custom Garage Cabinets in Columbus, OH
Are you tired of coming home to a cluttered garage? Are you looking to maximize your storage space and transform your garage into a functional workspace? Look no further! The garage cabinets and Slatwall organization systems from GarageExperts® of Columbus are perfect for creating an orderly and efficient garage.
Our storage solutions come in a variety of colors, styles, and shelving options that can fit any need. And with their innovative designs for maximum strength and generous storage capacity, there's no better choice when it comes to garage renovation in Columbus.
Benefits of custom garage cabinets include:
Increased storage capacity - Our custom cabinets provide generous storage capacity so that you can confidently store away bulky items without taking up valuable floor space.

Enhanced security - Many of our cabinets feature tamperproof locks that will keep your prized possessions safely tucked away from prying eyes.

Durability - All of our custom cabinets are built with quality materials that can withstand wear and tear, ensuring that your belongings will remain safe and secure no matter how many times you open and close them.

Simple Organization - Different compartments, shelves, and drawers can help you keep track of items.

Style - Custom cabinets give your garage a neat and polished look.
At GarageExperts® of Columbus, we strive to provide our customers with the highest quality products built to last. Our goal is to help you turn your vision into reality – from clutter to peak functionality - so that you get the most out of your investment.
Dial (740) 227-8454 or contact us online for custom storage solutions and garage renovations in Columbus, OH, today!
Hover over our top rated cabinet options to see how they might look in your space.
What Makes Garage FX® Epoxy & Polyaspartic
Technology Superior For Your Garage
American Made

Stronger Than
Concrete

No Peeling, Chipping, Or Staining

Resistant to Abrasions, Chemicals, and UV Rays

Over 140 Colors to Choose From
Get Ideas From Our Recent Work
Nov 20, 2023

Residential Basement Epoxy Flooring in Dublin, Ohio

Jul 8, 2023

Residential Garage Epoxy Flooring in Granville, Ohio

Jul 8, 2023

Residential Garage Epoxy Flooring in Dublin, Ohio