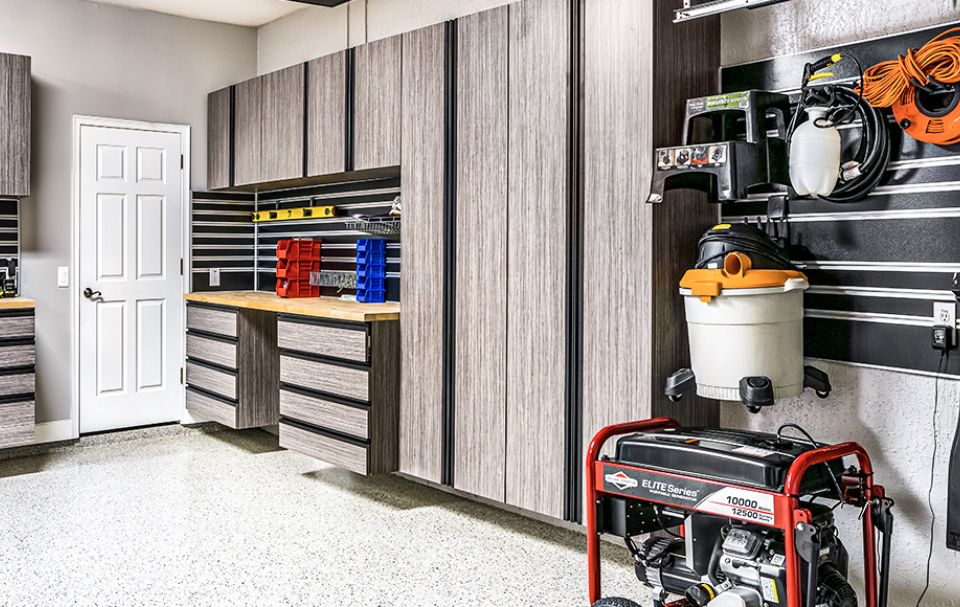 Epoxy & Polyaspartic Garage Floor Coatings in Kansas City
Garage Flooring & Storage Solutions Built to Last
Are you tired of performing frequent maintenance and covering up damage to your concrete floors? What about battling for space with the various seasonal equipment and boxes you have in your garage?
Either way, the team at GarageExperts® of Kansas City offers the flooring and storage solutions for your residential, commercial, or industrial property needs!
We are locally owned and operated in Kansas City and backed by a nationally recognized company with over a decade of experience delivering comprehensive garage flooring and storage solutions.
To get started on your garage upgrade today, Call (816) 203-0308 our Kansas City team at or schedule a free estimate!
Garage Floor Coatings for Every Industry
GarageExperts® of Kansas City's Garage FX® epoxy and polyaspartic flooring system leverages the technology behind the coatings to give our customers the best of both worlds!
Our proprietary fusing epoxy primer creates a bond with the concrete that has up to three times stronger adhesion to other epoxies, preventing the coating from chipping or peeling over time.
To seal the system, our polyaspartic topcoat is applied for a beautiful, glossy finish that has the durability to withstand the toughest environments. Together, these concrete coatings make the ideal flooring solution for any residential, commercial, or industrial space!
We have experience utilizing our Garage FX® flooring systems throughout dozens of businesses in Kansas City, including auto shops, dealerships, industrial facilities, residential garages, and so much more. We are always striving to deliver a finish that is not only attractive, but one that can stand up to daily spills and wear and tear.
Plus, our Garage FX® flooring systems give you plenty of customizable options with over 140 colors, including flake, gloss, and matte finishes.
When you trust GarageExperts® of Kansas City, you get floors that mitigate wear and tear, hide previous damage, and reduce or eliminate maintenance costs across the board.
Advantages of Garage FX® Epoxy & Polyaspartic Flooring
Epoxy garage flooring is highly favored by homeowners in Kansas City due to its multitude of advantages, including:
Unmatched Strength and Durability
Enhanced Aesthetics
Stain and Spill Resistance
Easy Maintenance
Furthermore, our epoxy flooring is entirely customizable, allowing you to choose from a wide range of colors and textures to create a unique appearance for your garage.
When you select our Garage FX® epoxy and polyaspartic garage floor coating in Kansas City, you not only get a visually appealing garage floor but also one that can endure the test of time.
Call our epoxy floor contractors at (816) 203-0308 or book your free on-site estimate to elevate your space today!
Professional Epoxy Garage Floor Installers
At GarageExperts® of Kansas City, we make upgrading your garage floor easy and fast. With our 1-day installations, you can enjoy a better garage floor without compromising quality.
Our team offers a free on-site estimate and uses the right preparation techniques to ensure a professional and flawless installation. We handle everything, from preparing your concrete surface to applying the final topcoat, so you get a durable floor.
So, Relax and enjoy your newly installed epoxy and polyaspartic flooring, knowing our skilled epoxy floor installers have got you covered!
Customizable Garage Organization Systems In Kansas City
If you're looking to maximize the space you get out of your garage for your home or your business, turn to GarageExperts® of Kansas City for help.
Our Kansas City team offers a wide range of custom storage solutions that'll help you declutter and make room for whatever you need stored - and keep you organized in the process!
From slatwall organizational systems to custom garage cabinets to shelves, we can help you turn your empty walls into useable space that maximizes your storage potential.
Whether you want to store tools or seasonal equipment, you can expect the storage solutions offered by GarageExperts® to be strong, offer generous amounts of additional storage, and meet your style with dozens of colors and finishes offered.
Book your free on-site estimate or call us at (816) 203-0308 to start designing your dream garage in Kansas City today!
Continue Reading
Read Less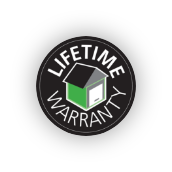 Service With A
Lifetime Warranty
We are so confident in the quality of our Garage FX Flooring Systems and storage solutions that we back them with a lifetime warranty.
Industrial Or Home Installation
GarageExperts® floor coatings are industrial strength yet designed for any type of concrete floor.
Hover over our top rated flooring options to see how they might look in your space.
Unclutter Your Space
Make the most of your space with customizable storage solutions from GarageExperts®.
Hover over our top rated cabinet options to see how they might look in your space.
What Makes Garage FX® Epoxy & Polyaspartic
Technology Superior For Your Garage
American Made

Stronger Than
Concrete

No Peeling, Chipping, Or Staining

Resistant to Abrasions, Chemicals, and UV Rays

Over 140 Colors to Choose From
Get Ideas From Our Recent Work
Sep 15, 2023

Residential 3 Car Garage Epoxy Flooring in Kansas City, Mo

Sep 12, 2023

Residential 4 Car Garage Epoxy Flooring and Cabinet Storage Solution in Kansas City, Mo

Sep 12, 2023

Residential Outdoor Patio Epoxy Flooring in Kansas City, Kansas