Garage Slatwall
Custom Garage Slatwall In Prince William
Maximize Your Space with Our Garage Slatwall Systems
If you have a lot of stuff in your garage, you know how frustrating it can be to try and find a place for everything. That's where GarageExperts® of Prince William comes in with our customized slatwall systems. With our storage solutions, you'll be able to store everything from gardening tools to bicycles with accessories like hooks and baskets.
Our expert team will work with you to create a custom slatwall system that is tailored to your specific requirements. Say goodbye to rooting through piles of equipment or looking for lost items. With our Prince William team on your side, you can take control of your garage and get back on track. Get ready to enjoy a more organized, efficient space with GarageExperts® of Prince William by your side.
Reclaim your garage space with our custom slatwall systems in Prince William. Schedule a free on-site estimate online or call (703) 570-1282 and unclutter your life!
Slatwall systems are useful for organizing items such as:
Gardening equipment
Sports equipment
Tools
Outdoor gear
Auto parts
Kids toys
Bikes
And more!
Experience the Benefits of Our Custom Slatwall Systems
At GarageExperts, we understand that your garage is more than just a place to park vehicles. It's a workspace, a storage area, and an extension of your home. That's why we're dedicated to providing you with convenient and customizable solutions to maximize your garage space and improve its functionality.
One of our standout offerings is our custom slatwall system. Here are some of the key benefits:
Maximize Your Space: Our garage slatwall system is designed to be versatile and space-efficient. By utilizing vertical wall space, we help you maximize every inch of your garage.
Easy Access: With our slatwall system, your tools, equipment, and other items are always within easy reach. No more digging through cluttered shelves or drawers. Everything has its place, so you know where to find what you need when you need it.
Clutter-Free Workspace: A clean and organized workspace is essential for productivity. Our slatwall system keeps your garage and workspace clutter-free, allowing you to focus on your projects, not on tidying up.
Customized for You: We understand that every garage and every customer's needs are unique. That's why our cabinets and slatwall systems are custom-made to fit your specific needs and the dimensions of your garage.
Our goal at GarageExperts® of Prince William is to transform your garage into a practical, efficient, and aesthetically pleasing space. With our custom slatwall systems, we're confident that we can help you achieve this. Trust us to provide you with innovative solutions that truly meet your needs.
Why Partner With Our Team
Partnering with GarageExperts® of Prince William for custom garage slatwall solutions is a decision that brings you unparalleled benefits and assured quality. Our offerings have been meticulously designed to meet your unique needs, and are backed by the assurance of a national brand that has years of experience in designing and building garage storage solutions. Here's why you should choose us:
Lifetime Warranty: Our lifetime warranty on all garage storage solutions reflects our unwavering confidence in the quality and durability of our products.
Free Estimates: We believe in transparency and trust. That's why we offer free estimates for our services. Our experts will assess your space, understand your needs, and provide you with a detailed quote with no hidden charges.
Backed by a National Brand: GarageExperts® is a trusted name across the country. Our years of experience in designing and building garage storage solutions ensure that you get products that are not only aesthetically pleasing but also functionally effective.
By partnering with GarageExperts® of Prince William, you're choosing a company that prioritizes quality, customer satisfaction, and long-term relationships. We look forward to transforming your garage into a functional and stylish space that meets your storage needs.
Seeking the perfect storage solution for your garage in Prince William? Explore our customizable slatwall systems. Request your free estimate online or call our team at (703) 570-1282.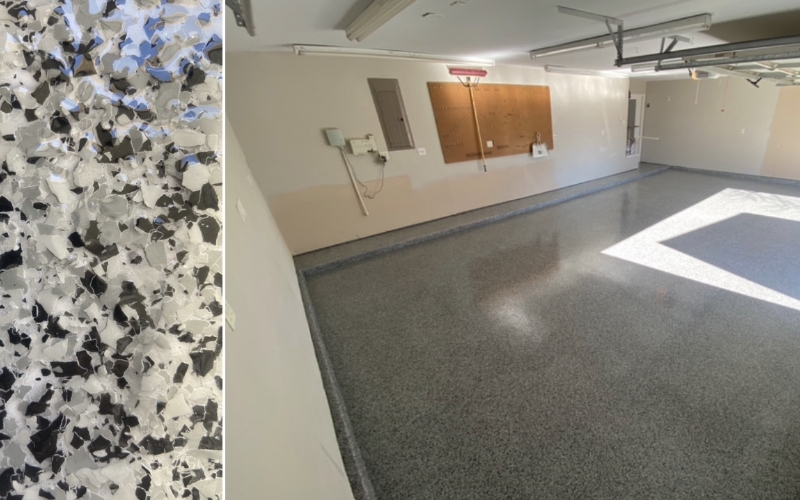 "A Man-Cave Making Machine!"

GarageExperts® Customer

Denver, CO

"We greatly appreciate your prompt service, quality workmanship and your professionalism."

GarageExperts® Customer

San Antonio, TX

"I noticed their "LIFETIME WARRANTY" and couldn't believe it!"

GarageExperts® Customer

Fort Worth, TX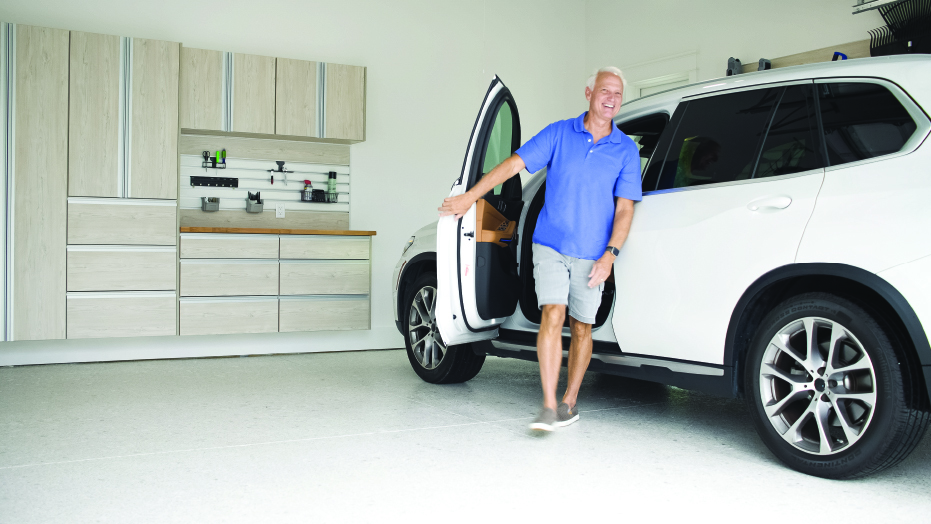 Committed To You
We believe in providing the highest
standard of service
In-Home Estimate Is Always Free

Time Is Valuable So We Arrive On Time

Always Get Upfront Pricing

Products Are Guaranteed For Life