Woodbridge
Woodbridge Garage Floor Coatings and Storage Solutions
Assisting Residential Customers
Having a messy and disorganized garage can be more than annoying. It is difficult to find the items you need when everything is in a jumbled mess, and it can even be dangerous if tools or other heavy objects are not stored properly. Also, having an unkept garage detracts from your home's curb appeal.
If you're tired of knocking over bikes, sifting through boxes, and parking your car outside because there's not enough room in your garage, then GarageExperts® of Prince William has solutions for you. Our Garage FX® floor coatings and storage products can help you reclaim your garage and improve its functionality, durability, and visual appeal.
Custom Garage Storage Solutions in Woodbridge
Our custom garage storage solutions are designed to create a highly functional and organized space. From cabinets, shelving, and slatwall, these solutions can save you time and effort by optimizing the available storage space in your garage.
Here are some of the key benefits of investing in custom garage storage:
Increased Organization: Not only do our cabinets and slatwall systems offer plenty of room for tools, outdoor equipment, and other items, but they also help you organize everything more effectively. You'll be able to quickly find what you need instead of wasting time searching through a jumbled mess.
Improved Safety: With our American-made cabinetry and shelving units, you can store heavier items like power tools out of the way and reduce your risk of tripping or falling over them. All of our cabinets are designed to securely hold heavy objects without sagging or buckling under their weight.
Boost in Curb Appeal: Aside from providing effective storage solutions, custom garage storage can also boost your home's curb appeal and value. Our shelving units come in a variety of colors, so you can choose an option that best complements the aesthetic of your garage.
Whether you need a place to conveniently organize all of your tools, or you're looking to store bikes and other sporting equipment, our custom storage solutions can be tailored to your exact needs.
About Our Garage FX® Floor Coatings
Epoxy and polyaspartic garage floor coatings are an effective way of protecting and enhancing your garage space. Not only do they provide a durable and attractive finish for your floors, but they are highly resistant to staining and fading, so they will maintain their beautiful look for years to come.
Garage FX® flooring from GarageExperts® of Prince William combines the benefits of epoxy and polyaspartic floor coatings into one comprehensive solution. Using fusing technology, our epoxy floor coating forms a deep bond with the existing concrete surface, eliminating chipping and peeling.
Get your free estimate today to start crafting the garage of your dreams in Woodbridge!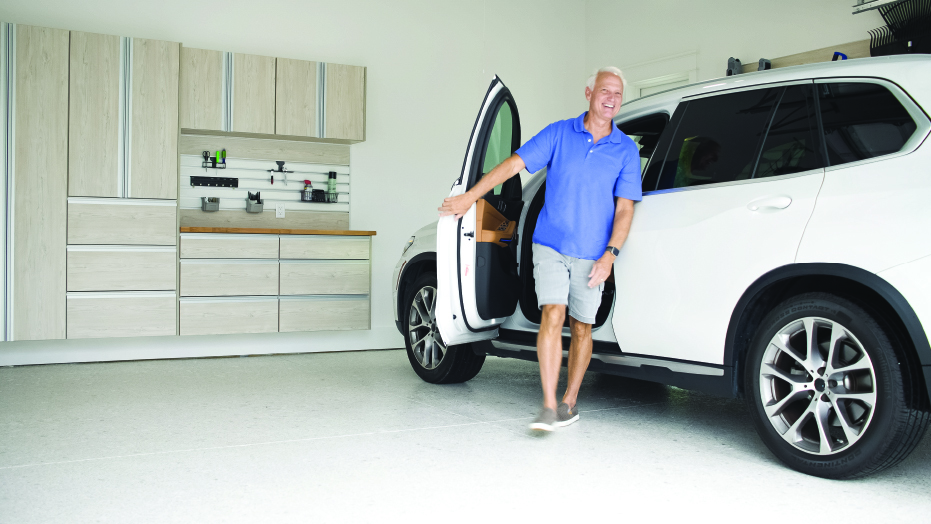 Committed To You
We believe in providing the highest
standard of service
In-Home Estimate Is Always Free

Time Is Valuable So We Arrive On Time

Always Get Upfront Pricing

Products Are Guaranteed For Life