If you're using your garage to park your car, it's time to consider making it over into a usable living space. With ample space, you can transform your garage into whatever best meets your needs.
Here are some ideas:
1. Workshop
If you're a DIY enthusiast or have a hobby that requires space, consider turning your garage into a workshop. You can install workbenches, shelves, and storage units to organize your tools and materials. You can also add lighting and ventilation to make the space comfortable and functional.
2. Man Cave
A man cave is a space where you can relax and unwind with your friends. To create the ultimate hangout spot, you can add comfortable seating, a TV, a sound system, and a mini fridge. You can also decorate the space with sports memorabilia, posters, and other items that reflect your interests.
3. Movie Theater
Consider turning your garage into a movie theater if you're a movie enthusiast. You can install a projector, a screen, and surround sound speakers to create a cinematic experience. You can also add comfortable seating, dimmable lighting, and blackout curtains to make the space cozy and immersive.
4. Multi-Purpose Space
Consider creating a multi-purpose room if you're looking for a versatile space that can serve multiple functions. You can install a Murphy bed or sofa bed to turn the space into a guest room when needed. You could also add a desk and a chair to create a home office or a study area. You can even add gym equipment to create a home gym.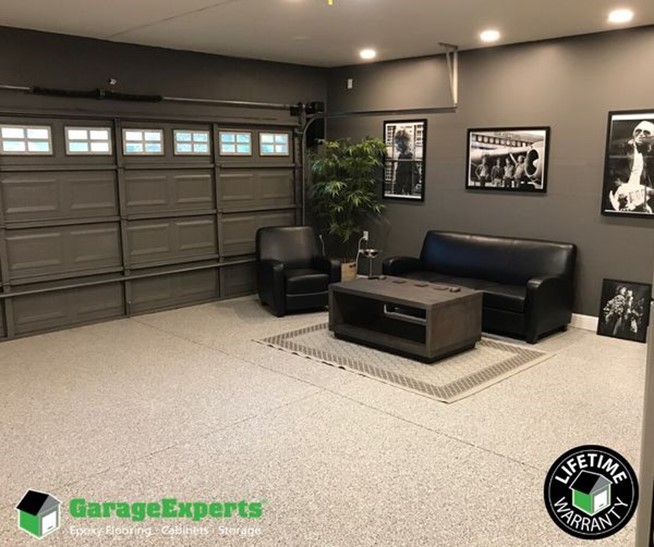 Regardless of which type of space fits your needs, creating an extra room can help reduce stress levels by creating a space that is solely yours or a place where you can bond with loved ones and feel more relaxed and at ease. And if that isn't already convincing, it's worth noting that converting your garage into a living space can be a great way to add value to your home, as reported by HomeAdvisor. In fact, a "well-done" garage conversion to a living space can give you up to an 80 percent return on investment.
With GarageExperts® by your side, you can enjoy the benefits of a garage conversion for years to come. We provide high-quality Garage FX® epoxy and polyaspartic floor coatings, custom cabinets, ceiling storage units, and slatwall organization systems at affordable prices without sacrificing quality and craftsmanship. Our lifetime warranty ensures that your new garage will last forever.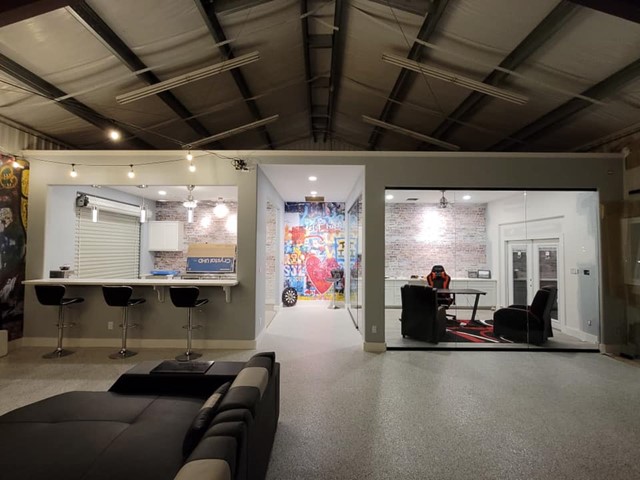 If you're interested in converting your garage into a functional and enjoyable space, call or email us to schedule your free consultation. We look forward to working with you and creating the garage of your dreams.