So many of us have dogs these days. Along with the dogs come all those supplies we spend hundreds of dollars on at the local pet store or online. If you are like most of us, you have a plethora of different-sized collars, leashes, matching harnesses, and don't forget about the wardrobe collection some of us have.
In one room you may have a drawer for the leashes and collars. In another spot, you have grooming supplies like brushes, combs, shampoo, conditioner, ear cleaner, or nail supplies. Then comes the boatload of toys, food, and don't forget the wardrobe with sweaters and jackets for the winter! With all this stuff sprawled all over the mudroom, bathroom, kitchen, and garage, wouldn't it be nice to have one spot for all your pet supplies?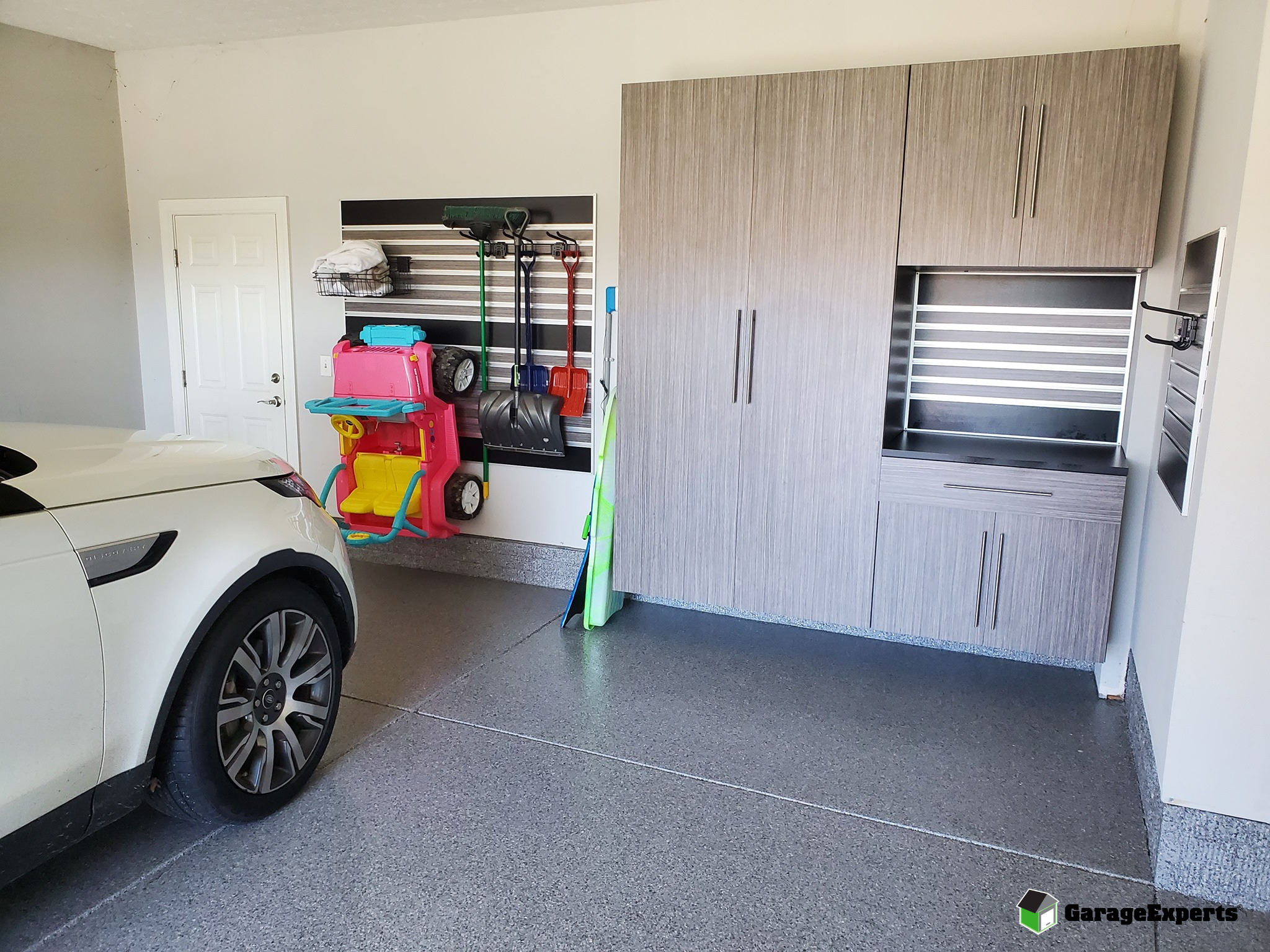 GarageExperts® custom cabinets are a perfect solution to help you keep all your pet supplies nicely organized in one location behind closed doors! Or if you want them more accessible, our slatwall organization system is a great place to hang leashes or keep toys in a basket. GarageExperts® cabinets and shelves are custom designed, built for strength and durability, and backed by a lifetime warranty. We offer a variety of colors so you can match the style of your home. Our slatwall systems come in several colors to coordinate with your cabinets and allow you to organize and display your pet items (or anything else in your garage) using a variety of baskets and hook accessories.
No more asking the kids, "Where is Bear's leash?" or "Where are the nail trimmers?" Now, you know where to look for all the things pet related - in your GarageExperts® custom cabinets or on your slatwall.