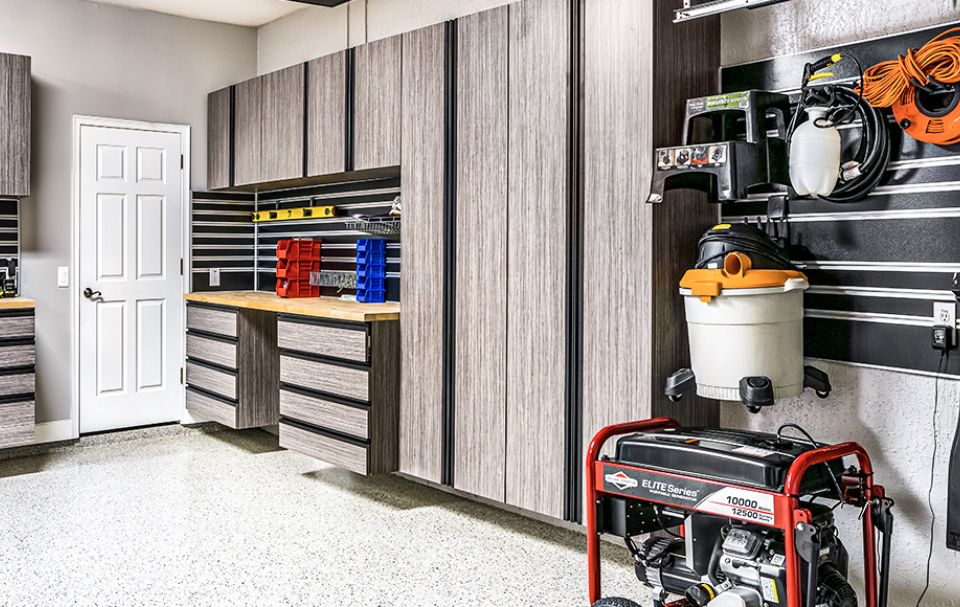 Custom Garage Floor Coatings in Portland, OR
Polyaspartic & Epoxy Concrete Floor Coatings and Garage Organization Solutions Backed by Lifetime Warranties
Whether you're looking for a way to transform your garage at home, or it's time to upgrade your commercial or industrial concrete flooring, GarageExperts® of Portland is here for you. We provide high-quality polyaspartic and epoxy flooring in Portland, Oregon. Our proprietary GarageFX® flooring system adheres to concrete for a tough solution that will last. With custom cabinets and slatwall organization systems, we can transform your empty walls into useable space.
GarageExperts® of Portland is dedicated to elevating the look and performance of every space with epoxy floor coatings and custom storage solutions.
Call our Portland Concrete Floor Coating Company today at (503) 994-1227 or schedule your free Garage Restoration estimate online.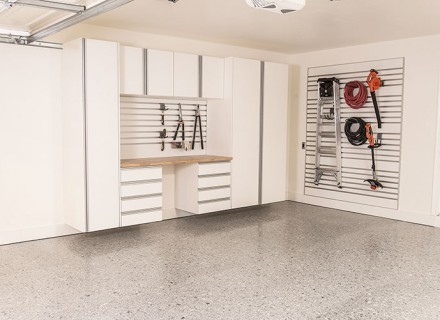 Epoxy and Polyaspartic Flooring Systems for Homes and Business
GarageExperts® of Portland has applied thousands of square feet of GarageFX® epoxy and polyaspartic flooring and is ready to extend the life of your floor. We offer a wide variety of residential, commercial, and industrial concrete floor coatings fit for any space. From auto dealerships to fitness centers to backyard patios, our GarageFX® epoxy and polyaspartic flooring systems are designed for indoor and outdoor concrete floors. They are available in over 140 styles and colors to meet the unique needs and preferences of our customers.
Our Floor Coating Application Process
Our GarageFX® epoxy and polyaspartic concrete coatings are built on a proprietary fusing epoxy primer that creates a deep bond with the concrete, preventing the coating from chipping or peeling over time. Next, our polyaspartic topcoat is applied, creating a thick, glossy finish that results in a beautiful, maintenance-free floor! By using the epoxy and polyaspartic coatings for their technical strengths, our GarageFX® system is the ideal flooring solution for any space, giving our customers the best of both worlds! Best of all, our products and services are backed by a lifetime warranty.
To learn more about our epoxy and polyaspartic flooring installation services in Portland, OR call GarageExperts® of Portland at (503) 994-1227 or contact us online to get a free estimate.
Garage Organization Systems in Portland, OR
Does it feel like you don't have enough space? As if you can't declutter because there are too many items that don't have a place? GarageExperts® of Portland can help. From custom cabinets to slatwall organization systems, you can create an entire system that brings calm to the chaos. We can help you design an organized system to fit your storage needs.
With support from a nationally known brand, we're local to the Portland area. More than professionals who have applied thousands of square feet of GarageFX® flooring, we consider ourselves neighbors helping neighbors. But you don't need to take our word for it. Check out some of our recent reviews to see what others in the community say about working with us!
Transform your garage into an organized haven with garage cabinets and slatwall systems! Get started by calling (503) 994-1227 or schedule your FREE in-home estimate online!
Benefits of Hiring a Professional to Upgrade Your Garage Flooring in Portland
If you are like many homeowners, your garage does not always come first. You may be asking, do I really need to spend the money and hire someone to seal my garage floor? While some place their pride and joy in their garage, it can be hard for others to justify spending money on making the place they park their vehicles a more inviting, clean, and polished experience. That is where GarageExperts® of Portland come in!
Our team of skilled professionals can make your garage floor look and feel good as new, without the hassle of you performing trial-and-error DYI projects, as well as the headache of the extra money that inevitably goes into a do-it-yourself project. You may just find that investing in professional services saves you money in the end.
When you work with a professional, you do not have to make countless trips to the store or spend your nights and weekends working on a project that you are learning how to handle as you go, you can instead entrust your garage to us for a temporary time period and we will leave it shiny, sealed, and good as new!
If you are interested in working with us, get in touch today for your free estimate.
To learn more about our proprietary epoxy and polyaspartic concrete coatings in Portland and how they can benefit your garage or industrial space, call us at (503) 994-1227 or reach out online.
Continue Reading
Read Less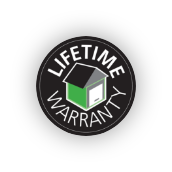 Garage Floor Coatings With A Lifetime Warranty
We are so confident in the quality of our Garage FX Flooring Systems and storage solutions that we back them with a lifetime warranty.
Industrial Or Home Installation
GarageExperts® floor coatings are industrial strength yet designed for any type of concrete floor.
Hover over our top rated flooring options to see how they might look in your space.
Unclutter Your Space
Make the most of your space with customizable storage solutions from GarageExperts®.
Hover over our top rated cabinet options to see how they might look in your space.
American Made

Stronger Than
Concrete

No Peeling, Chipping, Or Staining

Resistant to Abrasions, Chemicals, and UV Rays

Over 140 Colors to Choose From
Get Ideas From Our Recent Work
Sep 15, 2023

Residential Garage Epoxy Flooring in Portland, Or

Sep 15, 2023

Residential Garage Epoxy Flooring in Portland, Or

Sep 15, 2023

Residential Garage Epoxy Flooring in Portland, Or