With so much interest in the housing market in the early 2020s, most residential owners are looking to maximize their living spaces or their profits as they enter the housing market. Homeowners are looking to make their homes inviting and innovative for themselves, as well as appealing to potential purchasers down the road. Renovations can come in many shapes and sizes. From intelligent home upgrades to durability, home renovations are becoming more and more popular.
When considering an upgrade, what part of your house has a lot of square footage? Your garage! With so many Americans finding hybrid work situations, more homeowners are looking to find innovative ways to customize their homes based on their needs and style. With GarageExperts®, we can help with any flooring and storage customization that is needed. With environmentally friendly cabinet manufacturing, our storage cabinets have sustainable designs and features that allow maximization and efficient garage storage solutions. Your local GarageExperts® will work with you from the initial free consultation to customizing your specific design. And it's all backed by a lifetime warranty.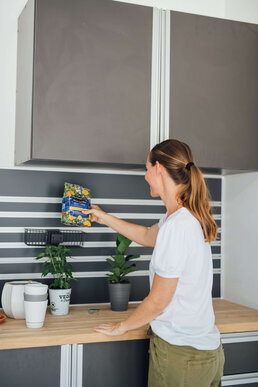 Do you really want to stand out in the neighborhood? With our Garage FX® Flooring System, you can! GarageExperts® epoxy and polyaspartic floor coating products can be applied to just about any concrete floor, interior or exterior, and are built to withstand the toughest conditions and environments. Our Garage FX® Flooring is low-maintenance and easy to clean as well as abrasion, chemical, and UV-resistant. Be the envy of your neighborhood with Garage FX® Flooring installed in your garage, basement, patio, or pool deck! Backed by a lifetime warranty, we have over 140 colors to choose from so you can customize your flooring to your style.
With more than 40 million square feet of Garage FX® Flooring installed across the nation, you can trust your local GarageExperts® to provide the highest quality floor coating product and service available that is backed with a lifetime warranty! Schedule your free estimate today to get started!