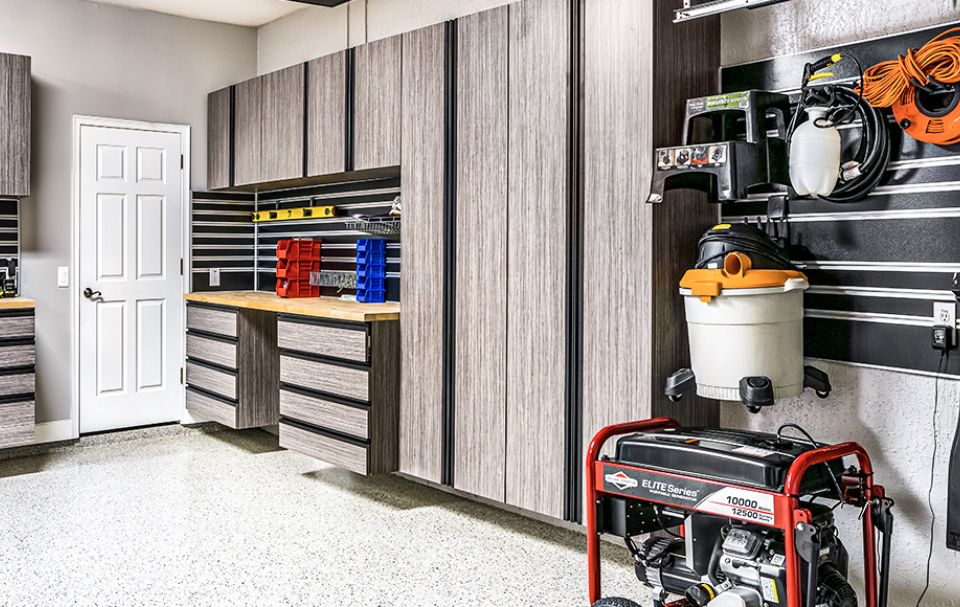 Epoxy & Polyaspartic Garage Floor Coatings in Long Island
Garage Flooring and Organizational Solutions Backed By A Lifetime Warranty
With the right coating, a garage or commercial floor can last a lifetime – and look great as well. At GarageExperts® of Long Island, we help home and business owners make the most out of these spaces. Backed by the decade-strong GarageExperts® brand, we provide epoxy and polyaspartic concrete floor coatings as well as customizable storage solutions in Long Island. Whether you're looking to update your home garage or require a maintenance-free floor for your industrial factory, look no further than our expert team!
Benefits of Our Industrial and Commercial Epoxy and Polyaspartic Floor Coating Service on Long Island
Renowned for their durability and versatility, our commercial epoxy and polyaspartic flooring options are perfect for garage flooring and a wide range of other spaces.
At GarageExperts® of Long Island, we take immense pride in offering garage flooring solutions that go beyond mere functionality, elevating the aesthetic appeal and performance of your commercial spaces.
The benefits of our commercial and industrial epoxy and polyaspartic flooring include the following:
Enhanced Durability

Easy Maintenance

Enhanced Safety

Versatile Customization

Long-Lasting

Resistant to chemicals and moisture

Cost-effective solution
If you're looking to upgrade your commercial or industrial space, don't miss out on the advantages of our epoxy and polyaspartic flooring.
Contact us today to explore the possibilities and experience the transformative power of our high-quality commercial epoxy and polyaspartic floor coatings.
Experience the difference of our commercial and industrial floor coatings today! Dial (516) 226-7882 or contact us online to get in touch with our flooring experts!
What Makes Garage FX® the Best Garage Flooring on Long Island?
From homes to commercial businesses to industrial facilities, GarageExperts® of Long Island can provide the ideal flooring solution. Our Garage FX® epoxy and polyaspartic flooring can be applied to just about every concrete floor, inside and outside. With over 140 colors, you'll be able to find an option that perfectly fits your needs. Our Long Island garage flooring system is also easy to clean and doesn't require much maintenance.
Our proprietary fusing epoxy primer builds a foundation with up to three times more adhesion strength than other epoxies, preventing our Garage FX® system from peeling or chipping over the years. With the polyaspartic topcoat on top, the floor is left with a glossy, durable finish that can hold up to the wear and tear of any environment. By pairing our epoxy and polyaspartic coatings, we are able to use them to their technical strengths and give our customers the best of both worlds!
Our Long Island garage floor coating team is ready to get to work, so request a free on-site estimate today!
Garage Organization Products Designed to Minimize Stress
GarageExperts® of Long Island also offers storage and organizational solutions, including cabinets and slatwall systems. Our Long Island garage renovation professionals will customize a solution that is specifically-designed to meet your garage storage needs. With a variety of colors and styles to choose from, we will work with you to design your dream space and make it a reality.
Reach out today to book your free on-site estimate and learn how our Long Island team can transform your space!
Continue Reading
Read Less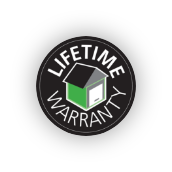 Service With A
Lifetime Warranty
We are so confident in the quality of our Garage FX Flooring Systems and storage solutions that we back them with a lifetime warranty.
Industrial Or Home Installation
GarageExperts® floor coatings are industrial strength yet designed for any type of concrete floor.
Hover over our top rated flooring options to see how they might look in your space.
Unclutter Your Space
Make the most of your space with customizable storage solutions from GarageExperts®.
Hover over our top rated cabinet options to see how they might look in your space.
American Made

Stronger Than
Concrete

No Peeling, Chipping, Or Staining

Resistant to Abrasions, Chemicals, and UV Rays

Over 140 Colors to Choose From
Get Ideas From Our Recent Work
Sep 18, 2023

Residential Garage Epoxy Flooring in Bethpage, Ny

Sep 18, 2023

Residential Garage Epoxy Flooring in North Bellmore, Ny

Sep 18, 2023

Residential Garage Epoxy Flooring in Jericho, Ny