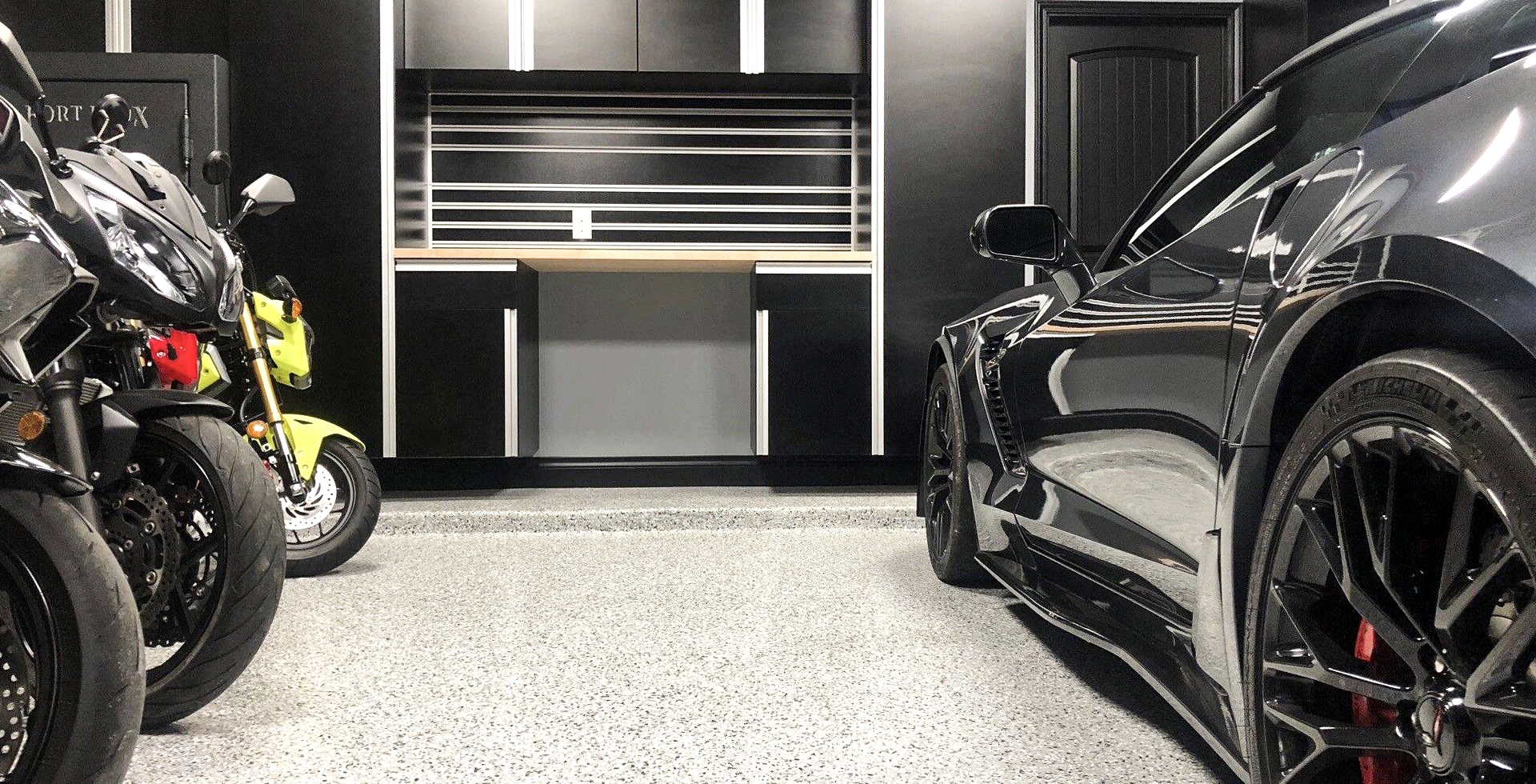 Total Garage Solutions In the Greater Mile High Area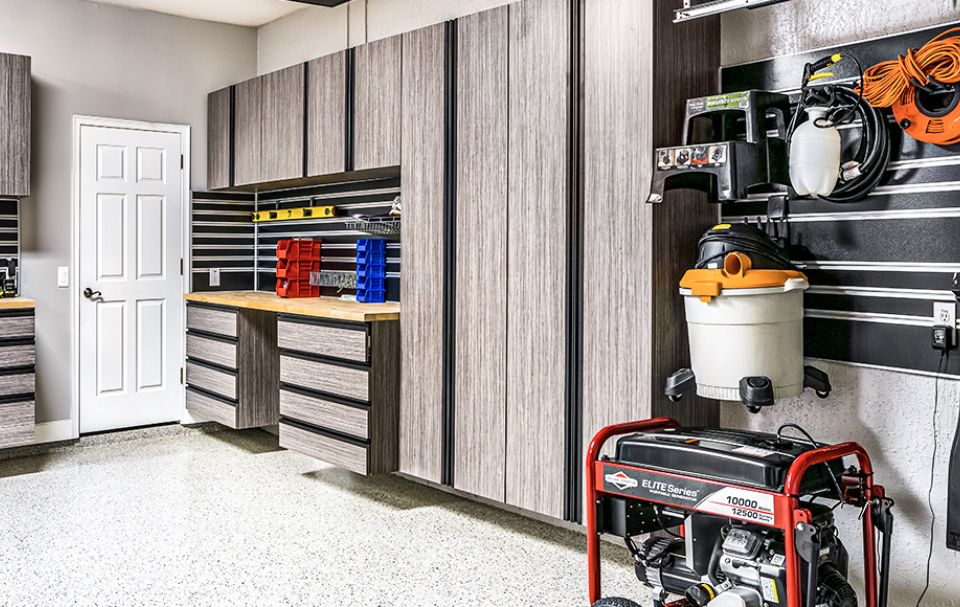 Epoxy & Polyaspartic Garage Floor Coatings in the Mile High
Durable Products, Lifetime Warranties
GarageExperts® of The Mile High provides epoxy and polyaspartic flooring and custom storage solutions to elevate the look and performance of any residential, commercial, and industrial space. We transform garages, auto dealerships, fitness centers, and more, with our proprietary concrete floor coatings. As a locally owned and operated business with the backing of the GarageExperts® national brand, we provide quality products and excellent service to our customers.
Durable & Customizable Flooring
Our Garage FX® epoxy and polyaspartic flooring system is designed for performance and backed by a lifetime warranty. By leveraging the strengths of both coatings, our Garage FX® system becomes the ideal flooring solution for any residential, commercial, or industrial space. Our fusing epoxy primer creates a powerful bond with the concrete that has up to three times stronger adhesion than other epoxies, meaning it won't peel or chip over time. For long-term shine and durability, our polyaspartic topcoat is applied, leaving behind a glossy finish that can withstand the daily wear and tear of the toughest environments. Together, these coatings give our customers the best of both worlds – strength and beauty!
With over 140 colors and variations to choose from, we can help you pick out a floor that matches your style.
Book your free on-site estimate with our Mile High team to get started!
Professionals to Help You Keep Your Garage Organized
While concrete floor coatings are our specialty, we also provide custom cabinets and slatwall systems that help you maximize your garage storage potential.
With GarageExperts® of The Mile High cabinet and organizational systems, you get:
The storage you need – If you have a lot of equipment you want to get off the floor, our storage options allow you to hide bulky items and keep your garage clean.
A customized look and feel – Choose the colors and materials that perfectly complement your garage or basement.
Attractive display options – We can configure a custom design unique to your space, from tall pantry-style cabinets to overhead cabinets.
Turn to our Mile High team when you need to take back your garage from all the clutter.
Contact GarageExperts® of The Mile High today at (720) 730-2290 to request your free on-site estimate.
Continue Reading
Read Less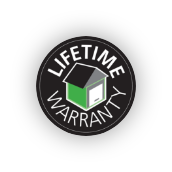 Service With A
Lifetime Warranty
We are so confident in the quality of our Garage FX Flooring Systems and storage solutions that we back them with a lifetime warranty.
Industrial Or Home Installation
GarageExperts® floor coatings are industrial strength yet designed for any type of concrete floor.
Hover over our top rated flooring options to see how they might look in your space.
Unclutter Your Space
Make the most of your space with customizable storage solutions from GarageExperts®.
Hover over our top rated cabinet options to see how they might look in your space.
What Makes Garage FX® Epoxy & Polyaspartic
Technology Superior For Your Garage
American Made

Stronger Than
Concrete

No Peeling, Chipping, Or Staining

Resistant to Abrasions, Chemicals, and UV Rays

Over 140 Colors to Choose From
Get Ideas From Our Recent Work
Jul 21, 2022

Residential Garage Epoxy Flooring and Cabinet Storage Solution in Parker, Colorado

Jul 21, 2022

Residential Garage Epoxy Flooring in Parker, Colorado

Jun 28, 2022

Residential Garage Epoxy Flooring in Parker, Colorado