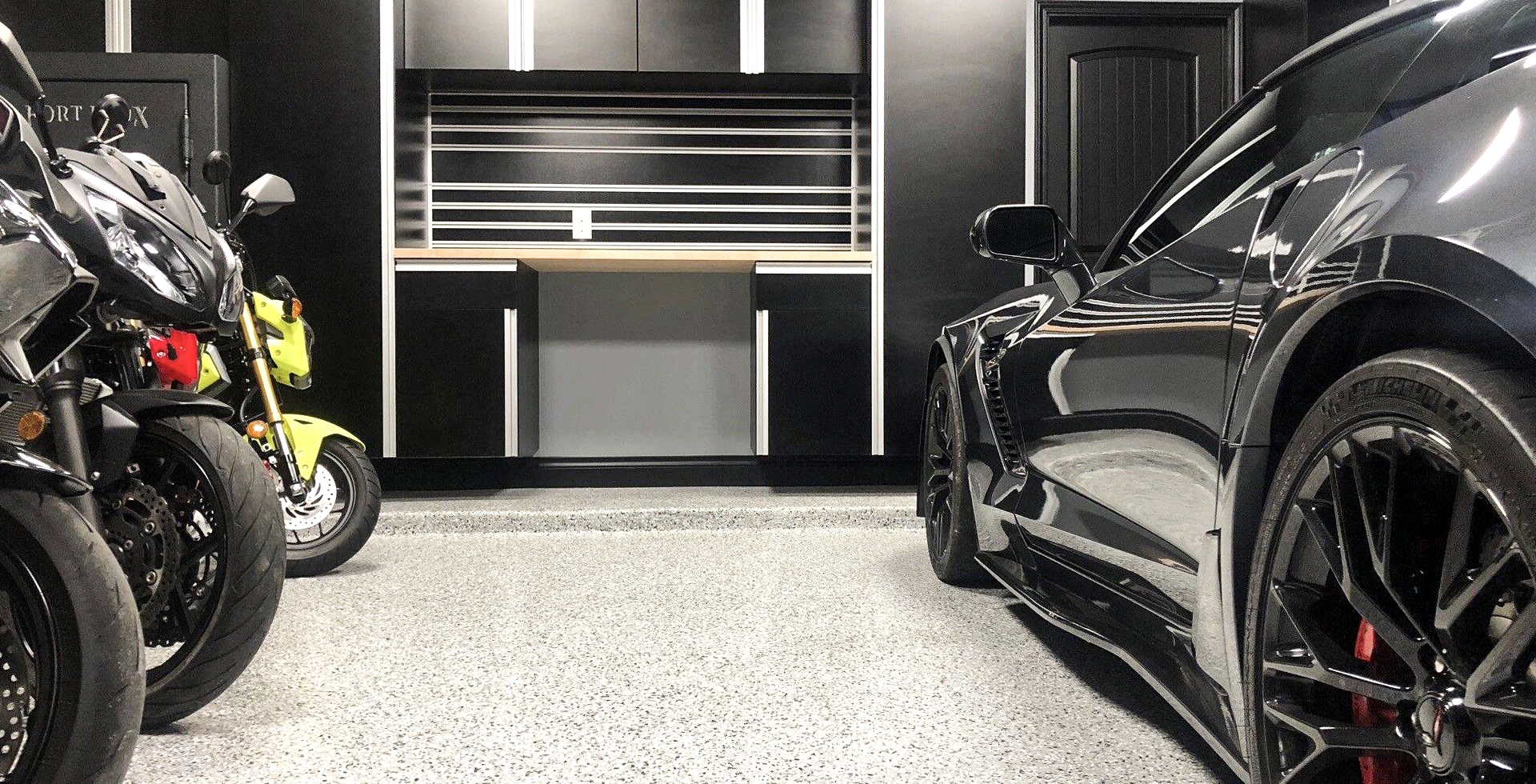 Total Garage Solutions (DELMARVA)- Mid Atlantic Area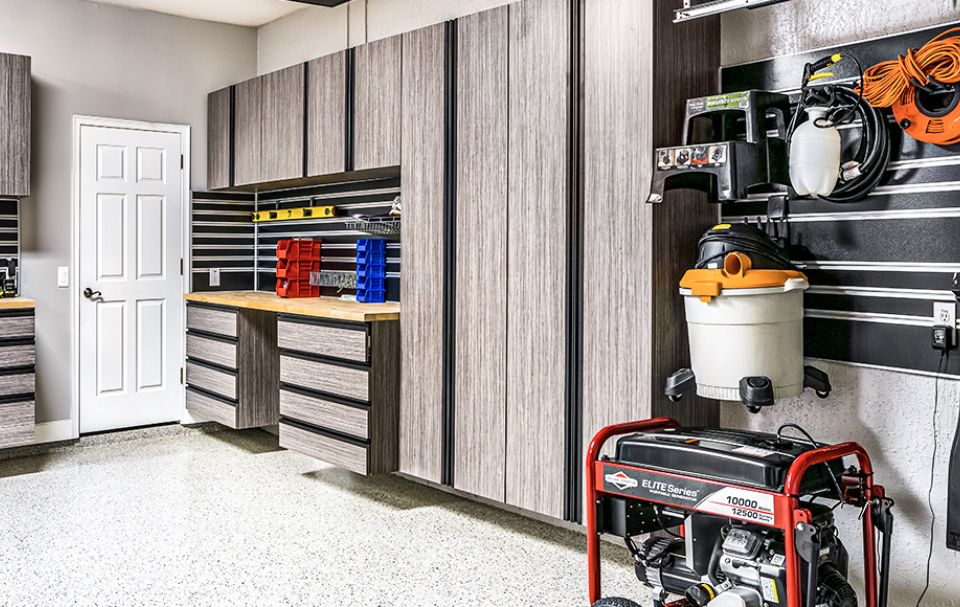 Epoxy And Polyaspartic Floors Make Your Garage Easy To Clean.
Give Your Garage a Makeover
If you are fed up with cracked or peeling concrete floors, you've come to the right place! GarageExperts® of Mid Atlantic can help your commercial, residential, or industrial property in the Mid-Atlantic with our Garage FX® epoxy and polyaspartic flooring to strengthen your concrete floors and give them the glossy or matte finish you've always wanted. To take your garage to the next level, we offer custom cabinet and slatwall organization solutions that make clutter disappear.
GarageExperts® of Mid Atlantic is a locally owned and operated company backed by a reputable national brand, proudly offering lifetime warranties and premium products that can transform any space! With quality products and excellent service, we help our customers elevate the look and performance of their floors.
Book your free on-site estimate to see how we can help transform your space.
Your Concrete Floor Coating Solution
When you work with GarageExperts® of Mid Atlantic, you get our Garage FX® epoxy and polyaspartic flooring, which leverages the technology behind both coatings, creating the ideal flooring solution for any space—residential, commercial, or industrial. With a fusing epoxy primer that builds a powerful bond with the concrete, the system has up to three times stronger adhesion than other epoxies, meaning you won't have to worry about chipping or peeling over the years. To complete the system, our polyaspartic topcoat leaves the floor with durability that can withstand the toughest environments while maintaining its seamless, glossy finish.
You will also be able to choose from over 140 colors and variations, including bold colors, a variety of different flake styles, and matte or gloss finishes. With years of experience coating concrete floors in commercial kitchens, airplane hangars, garages, and more, our team is excited to help you elevate the look and performance of your space!
Custom Cabinets and Slatwall Organizational Systems to Realize Your Garage's Full Potential
In addition to epoxy and polyaspartic concrete floor coatings, we also offer a variety of options for property owners looking to maximize their space and upgrade their garage's storage. With our custom cabinets and slatwall organization systems, we can help you design a garage based on your storage needs. Our systems come in a variety of styles and colors so you can match your new floor! With GarageExperts® assisting you, you'll always get the highest quality materials for satisfying results.
Call (302) 907-9245 to book your free on-site estimate and take the next step to transforming your space!
Continue Reading
Read Less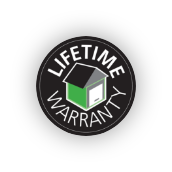 Service With A
Lifetime Warranty
We are so confidential in the quality of our Garage FX® Flooring Systems and storage solutions that we back them with a lifetime warranty.
Industrial Or Home Installation
GarageExperts® floor coatings are industrial strength yet designed for any type of concrete floor.
Hover over our top rated flooring options to see how they might look in your space.
Unclutter Your Space
Make the most of your space with customizable storage solutions from GarageExperts®.
Hover over our top rated cabinet options to see how they might look in your space.
What Makes Garage FX® Epoxy & Polyaspartic
Technology Superior For Your Garage
American Made

Stronger Than
Concrete

No Peeling, Chipping, Or Staining

Resistant to Abrasions, Chemicals, and UV Rays

Over 140 Colors to Choose From
Get Ideas From Our Recent Work
Nov 3, 2022

Residential 11 1 Epoxy Flooring in Bethany Beach, De

Aug 9, 2022

Commercial Mangos Eastern Shore Delaware Epoxy Flooring in Bethany, De

Aug 1, 2022

Commercial Firehouse Epoxy Flooring in Vienna, Md