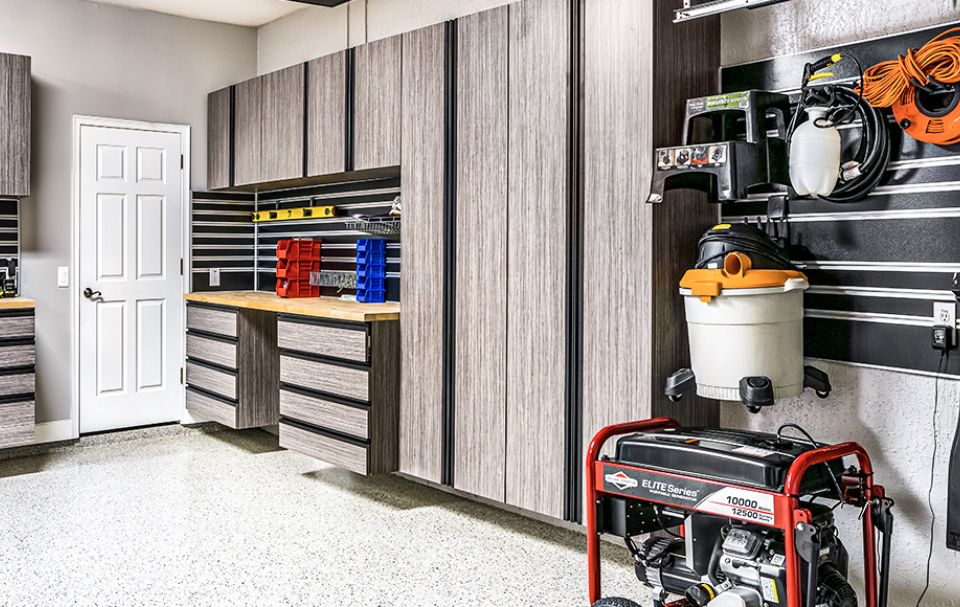 Custom Garage Floor Coatings & Organizational Solutions in North Georgia
Polyaspartic & Epoxy Floor Coating and Storage Systems Installed in Canton, Marietta, Cartersville & Beyond
If your garage needs a revamp, choose GarageExperts® of North Georgia! We offer epoxy and polyaspartic concrete floor coatings and garage storage solutions in North Georgia that are built to last and backed by a lifetime warranty. We serve residential, commercial, or industrial properties across the Canton, Marietta, and Cartersville area. Our proprietary Garage FX® garage flooring system adds beauty and functionality to any concrete floor.
Backed by a nationally recognized leader in delivering quality products and excellent service for over a decade, our locally owned and operated GarageExperts® is here to help you transform your space, extend the lifespan of your concrete floors, and create something you can be proud to show off! See our recent garage makeovers!
To learn more about our epoxy flooring options near you, call GarageExperts® of North Georgia at (470) 397-3077 or contact us online to get a free estimate.
Trusted Epoxy Flooring Company in North Georgia
At GarageExperts® of North Georgia, we take pride in providing our customers with the most advanced epoxy & polyaspartic solutions on the market.
Our experts are highly qualified and have years of experience handling polyaspartic and epoxy flooring in Georgia with ease. Our attention to detail ensures that each project is completed correctly the first time, and that you get the exact look and performance you expect!
We understand that having an epoxy and polyaspartic floor installed is a major commitment, which is why we strive to provide you with complete peace of mind through our lifetime warranty. No matter how big or small your project may be, we guarantee that our workmanship will stand the test of time – so you always get the most out of your investment.
When it comes to high-quality garage floor coatings, trust our experts at GarageExperts® of North Georgia. Our superior products, dedication to quality service, expert technicians, and comprehensive warranty give you confidence that you will be satisfied with your flooring investment.
Trust us to deliver durable & beautiful epoxy and polyaspartic flooring in Marietta, Canton, Cartersville and across North Georgia. Call (470) 397-3077 or contact us online today!
What Makes Garage FX® Different Than Other Epoxy and Polyaspartic Flooring in Georgia?
Revamp your garage effortlessly with GarageExperts® of North Georgia and our amazing Garage FX® Flooring options. With a vast range of colors and styles available, you can select precisely what you need to achieve your desired look.
Want to add a pop of color to your garage or enhance the appearance of your porch? No problem! With over 140 colors to choose from, you can easily find the perfect match for your new floors!
But that's not all - our Garage FX® epoxy and polyaspartic flooring systems are not only perfect for indoor concrete floors but also outdoor spaces, providing you with a durable and stunning flooring option that lasts. Say goodbye to dull and boring garage floors and hello to beautiful, long-lasting garage floor finishes!
Some benefits of adding epoxy and polyaspartic coatings to your home or business include:
Durable and Long-lasting: Epoxy is incredibly durable. It's almost impossible to chip or damage. It can resist wear and tear, heavy traffic, spills, stains, and more.
Easy to Clean and Maintain: Epoxy and polyaspartic floors are low maintenance and can be cleaned with minimal effort. They require no waxing or buffing, which makes them a great time-saver!
Resistant to Bacteria & Chemicals: Epoxy is known for its resistance to bacteria and chemicals, making it an excellent choice for industrial environments or areas with regular exposure to harsh cleaning chemicals or hazardous materials.
Versatile Design Options: You can customize your floors with different colors, patterns, textures, and coatings for a unique look.
Cost Effective: Installing epoxy flooring in your North Georgia home or business can save you money due to its longevity and durability.
Our North Georgia Epoxy and Polyaspartic Floor Coating Process
At GarageExperts®, we have trusted experts who specialize in providing high-quality epoxy garage floor coatings. Our thorough and efficient process ensures that your garage floor is transformed into a beautiful and long-lasting space.
Our custom garage floor coating process includes:
Preparing the concrete surface by grinding and repairing any imperfections with Garage FX® repair products.

Applying Garage FX® epoxy primer for a strong and durable bond with the concrete surface.

Broadcasting decorative flakes evenly across the floor for a seamless and stunning finish.

Applying a highly durable and abrasion-resistant polyaspartic topcoat to protect the floor and maintain a glossy appearance.
Our trusted experts will guide you through the entire process, ensuring that you receive a beautiful and long-lasting flooring system that exceeds your expectations. Contact us today to schedule your free consultation! Work with us to get the best garage floor epoxy and polyaspartic flooring system for your needs!
Upgrade your space with our top quality epoxy for garage floors today! Dial (470) 397-3077 or request a free on-site estimate today!
how long does polyaspartic and epoxy flooring last?
Epoxy floor coating is a popular and durable choice for businesses, homes and even garages. Its longevity can be one of its greatest advantages, when applied correctly, it can last anywhere from ten to twenty years!
However, this often depends on the type of epoxy used and whether adequate maintenance is performed. Frequent scrubbing and mopping can help improve its durability, while also keeping the area safe and clean.
With proper installation and maintenance, your epoxy floor will not only provide an aesthetically pleasing addition to your space, but it can also provide a long-term solution for years to come!
how durable is epoxy and polyaspartic flooring?
Epoxy flooring is known for its impressive durability. It has a long lifespan and can easily last for several decades without requiring much maintenance. This highly resistant material resists stains, scuffs, and everyday wear and tear exceptionally well, making it ideal for both residential and commercial settings.
Additionally, this flooring offers superior strength; when applied to concrete surfaces, its strength levels are increased significantly, allowing it to handle heavy-duty traffic with ease. Thanks to its superior properties and exceptional durability, epoxy flooring is an excellent option that will last you many years.
For more information about our North Georgia epoxy and polyaspartic flooring and garage storage services, dial (470) 397-3077 or contact us online to speak with our epoxy floor contractors today!
Continue Reading
Read Less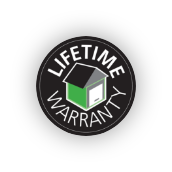 Service With A
Lifetime Warranty
We are so confident in the quality of our Garage FX Flooring Systems and storage solutions that we back them with a lifetime warranty.
Industrial Or Home Installation
GarageExperts® floor coatings are industrial strength yet designed for any type of concrete floor.
Long-Lasting Floor Coatings for Residential, Commercial & Industrial Spaces
Whether you're looking for extra protection against scratches, scuffs, or stains, our Garage FX® epoxy and polyaspartic flooring systems provide a durable flooring solution for fitness centers, warehouses, residential garages, and more.
Our industrial-grade products are the ideal flooring solution for any residential, commercial, or industrial concrete floor.
North Georgia Flooring Solutions
Our fusing epoxy primer creates a tenacious bond with the concrete, preventing it from chipping or peeling over the years. On top, our polyaspartic primer leaves behind a thick, glossy finish that has the durability to withstand the toughest environments.
By leveraging the technical strengths of the epoxy and polyaspartic coatings, our Garage FX® system gives our customers the best of both worlds and is the ideal flooring solution for any space in North Georgia. See what our clients have to say in our reviews!
To learn more about our Epoxy flooring near you, call us at (470) 397-3077 or contact us online to get a free estimate.
Hover over our top rated flooring options to see how they might look in your space.
Unclutter Your Space
Make the most of your space with customizable storage solutions from GarageExperts®.
Custom Garage Storage Design & Installation Near You
GarageExperts® of North Georgia has custom cabinets and organizational systems that can make your space feel and look better. With a variety of colors and styles to choose from, you can design a custom solution that meets your storage needs.
We can help you turn empty walls into a useable, functional space that keeps your floor clear, and belongings organized.
Benefits of Installing storage cabinets in your garage include:
Maximizes space: Storage cabinets help you make the most out of the available space in your garage by providing ample storage options.
Organizes clutter: With dedicated spaces for different items, you can easily organize and store away clutter like tools, sports equipment, and gardening supplies.
Protects your belongings: Cabinets with locking doors provide an added layer of security to protect your valuable belongings from theft or damage.
Enhances aesthetics: Sleek-looking cabinets can enhance the overall aesthetics of your garage by giving it a more polished and organized appearance.
Increases home value: A well-organized and functional garage with storage cabinets can increase the value of your home when it comes time to sell.
To learn more about our custom garage storage solutions in North Georgia, call us at (470) 397-3077 or contact us online to get started with a free estimate.
Hover over our top rated cabinet options to see how they might look in your space.
American Made

Stronger Than
Concrete

No Peeling, Chipping, Or Staining

Resistant to Abrasions, Chemicals, and UV Rays

Over 140 Colors to Choose From
Get Ideas From Our Recent Work
Sep 13, 2023

Residential Garage Epoxy Flooring in Ball Ground, Ga

Aug 29, 2023

Residential Garage Epoxy Flooring in Woodstock, Ga

Aug 17, 2023

Residential Patio Epoxy Flooring in Alpharetta, Ga